Nainital, with spectacular Naini Lake at its backdrop, surrounded by incredible valleys, majestic gardens, natural greenery and a pleasant atmosphere invites its visitors to relax and unwind away from the hustle and bustle of everyday life.
Situated in the Kumaon region of Uttarakhand state, Nainital is a one-stop destination for holidaymakers of all ages and has everything you need to enjoy a comfortable stay for one day in the foothills of Himalayas.
Also known as the City of Lakes, the hill-station is bestowed with breathtaking sceneries and unseen wonders that will inspire you to visit this place time and time again. The combination of the plains on one side and the landscapes on the other side add charm to its overall beauty, whereas the tranquil setting allows you to return home refreshed after a short or a long break.
Perched at an altitude of 2000 meters, the picturesque town offers excellent views throughout the year and is a perfect destination for couples to rekindle their romance. Other than that, you can also plan a family holiday to spend some quality time with your children.
Walk around the ancient museum and heritage sites to learn more about the history and architecture. Visit the religious temples to seek the blessings of God. Explore the fine-dining restaurants to indulge yourself in a wide variety of mouthwatering delicacies. Or stroll around the shopping streets to get some souvenirs for your loved ones.
The city also encompasses several other places that attract tourists from every corner of the world. All-in-all, it won't be wrong to say that your 1 day in Nainital will keep you occupied by offering so many things to see during the day and in the evening.
However, to experience a perfect time, you need to visit the best places of Nainital that you can explore with our 1-day tour in Nainital. Keeping the varied requirements and budget in mind, we at Nainital tourism, a division of Holidays DNA, present our clients with the customized and all-inclusive Nainital packages at competitive prices. You can choose whatever suits you the most.
The top 7 Places to Visit in Nainital in one day are: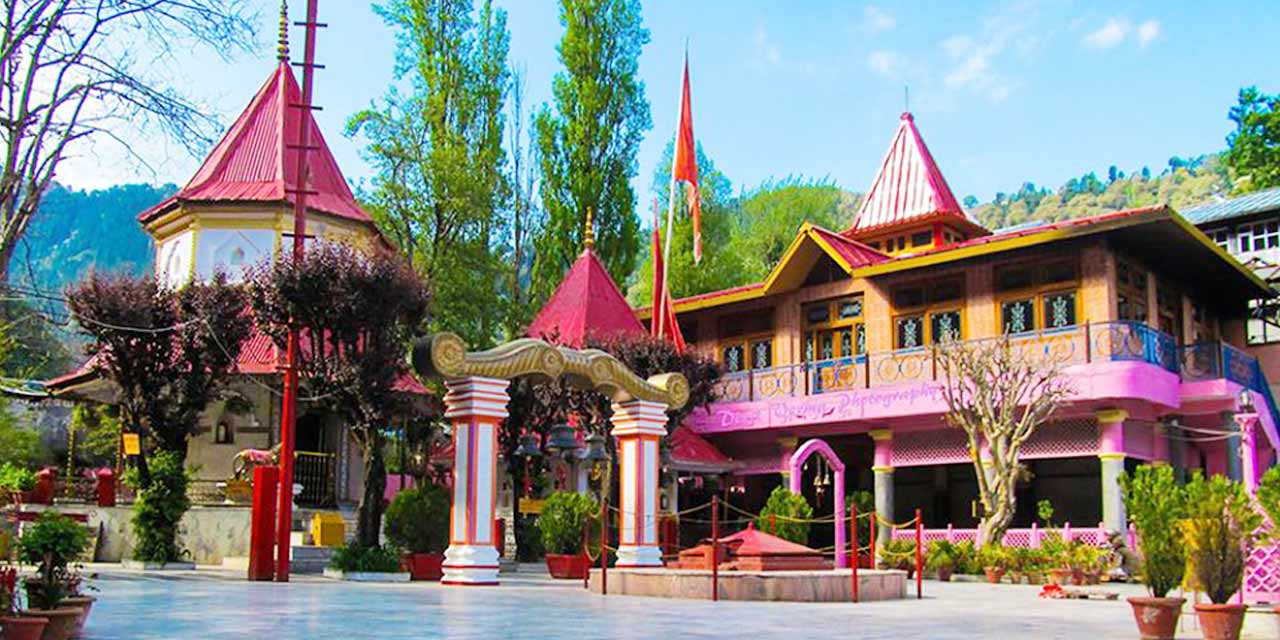 One of the popular attractions of the Nainital tour is Naina Devi Temple. Dedicated to Hindu community of India, the temple offers holy and spiritual vibes to the devotees of Goddess Naina Devi and has a presiding idol of three deities including Maa Kali Devi (on the left side), Maa Naina Devi (in the centre) and Lord Ganesha (on the right side).
Tourists from all around the world flock to this mystical place due to its significance and history. It is truly a magical temple for the believers of Lord Shiva. Unlike other places in Nainital, Naina Devi Temple is quite peaceful and can be visited at any time between 6 am and 10 pm in the evening. The best time to visit this temple is during Navratri, when an 8-day long festival is organized within the premises.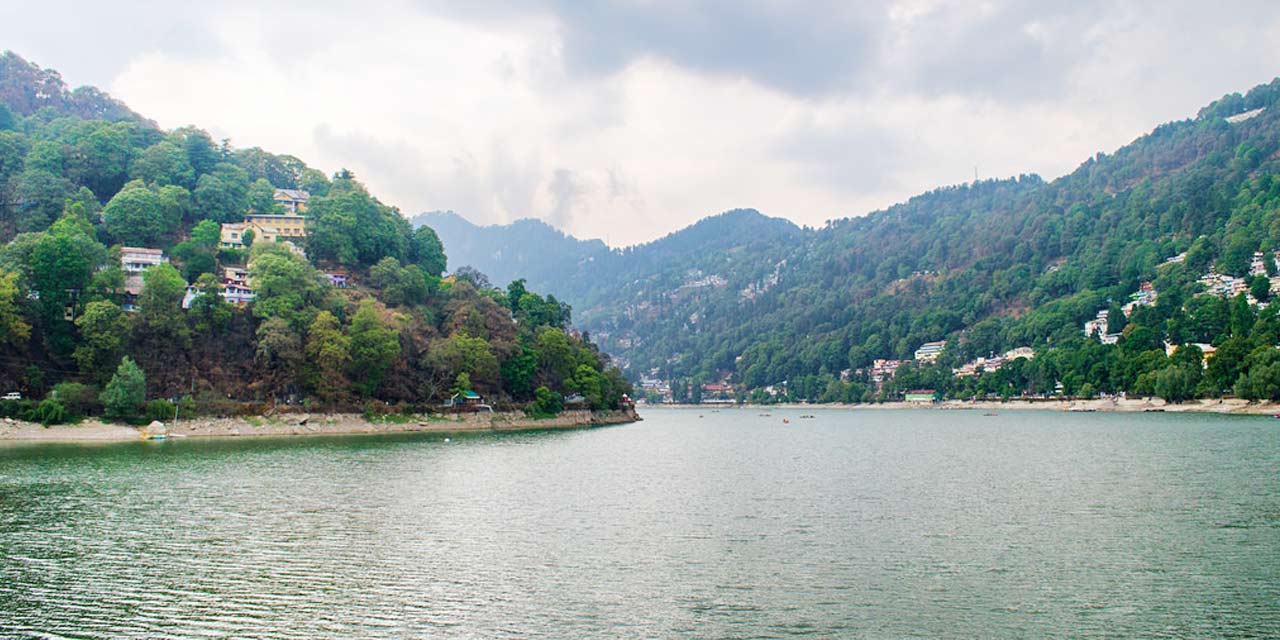 Another point of interest is Naini Lake, which is a wonderful spot for travellers to hang-out in the evening and enjoy the famous boating experience. It is a blue green freshwater lake that covers an area of 3.5 km and offers eye-catching scenic views during sunrise and sunset.
Encircled by seven hills, the Naini Lake (Nainital Lake) is known for its abundant aquatic life and has stunning surroundings to pamper your senses. Take a short stroll to overlook the lush greenery, admire the snow-capped mountain ranges or indulge in a great photography session, with stunning scenery at your backdrop. It welcomes its tourists from 6 am to 6 pm on all days of the week and the best time to visit Naini Lake is from March to October.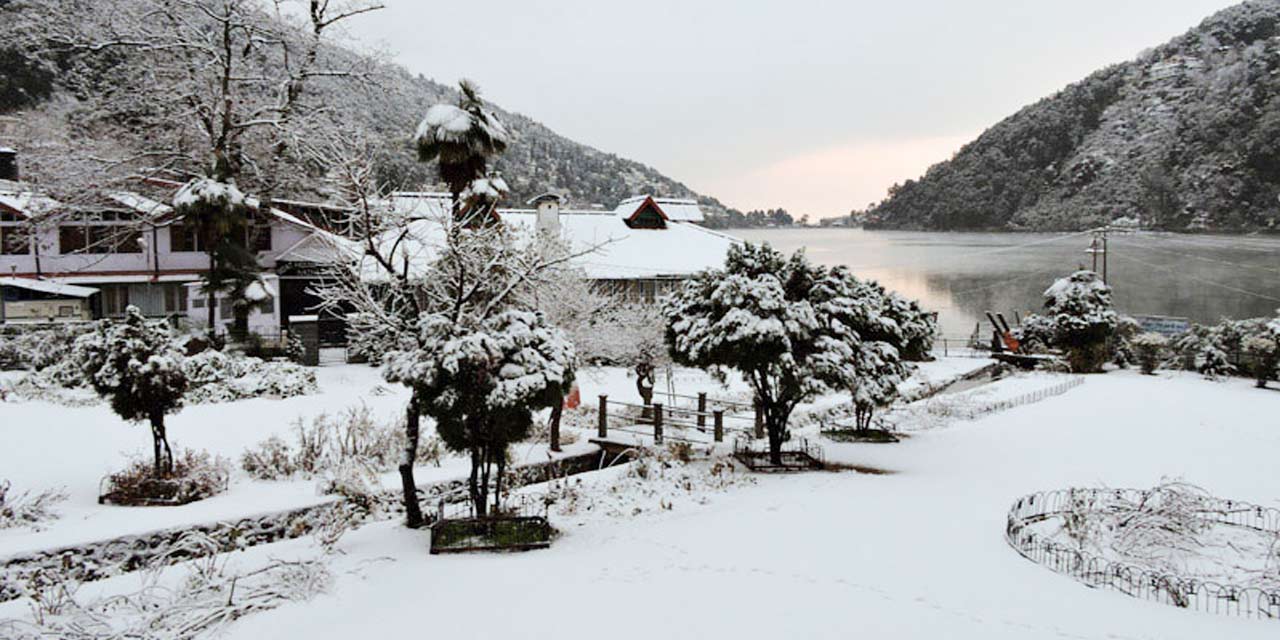 The next destination to explore on your 1-day Nainital tour is Snow View Point. Widely renowned for its beauty of Himalayan peaks, the Snow View Point lets you treat your eyes with beautiful views.
It is a great vantage point for all those who are looking to spice up their life with various recreational activities such as shooting, go-karting and trekking. Here you can also try your hand at skating in the skating rink.
For the entertainment of families, there is an amusement park with a variety of fun games. The ideal time to pave your way towards Snow View Point would be during the summers and it remains open for its visitors throughout the week except on Saturdays.
Pro Tip: Don't forget to wear comfortable shoes in case if you want to enjoy your trek the most. Also, always carry a jacket or a shawl with you as the place might turn too cold by the time you wish to return home.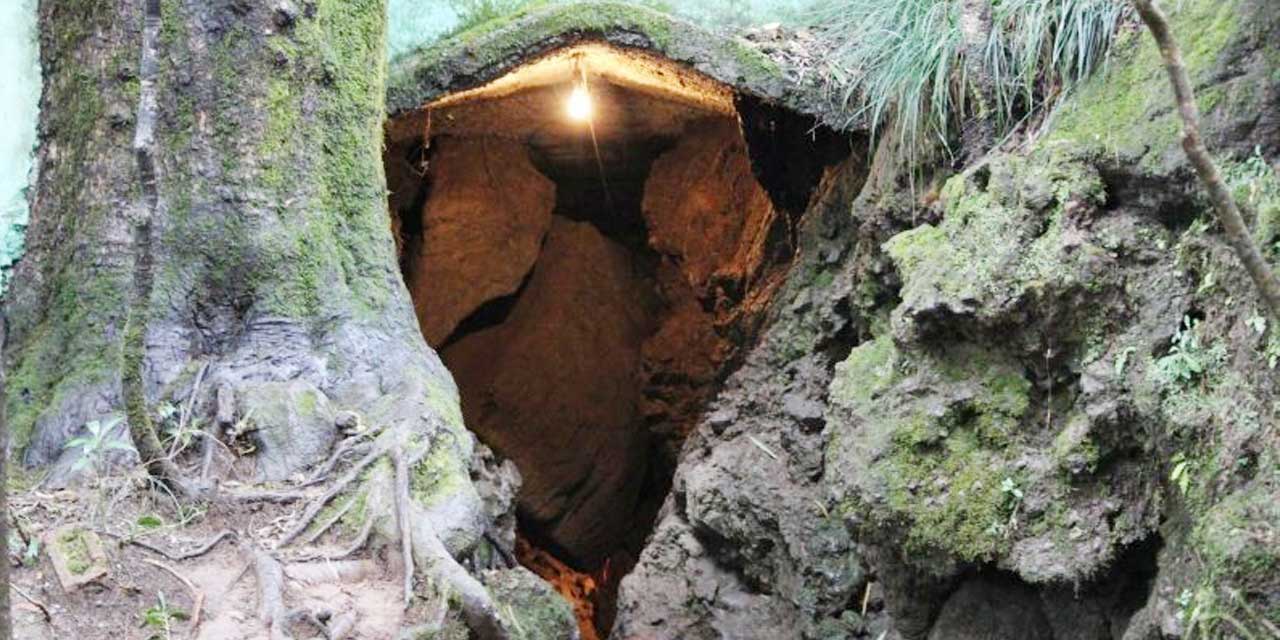 Eco Cave Garden, situated in the Sukhtal region, is relatively a new tourist attraction that interconnects seven craggy caves to make your adventurous journey an exciting one. The hanging gardens add charm to the wilderness of the hills, whereas a musical fountain enhances its overall beauty with its various effects. It is well-maintained by the local administration and is an ideal picnic base for families with children.
With its close proximity to Naina Devi Temple, the garden can be easily accessed by a local mode of transport. It charges INR 25 per person for children and INR 60 per person for adults and is open from 9:30 am to 5:30 pm in the evening. And you can visit Eco Cave Garden in March, April, May and June months.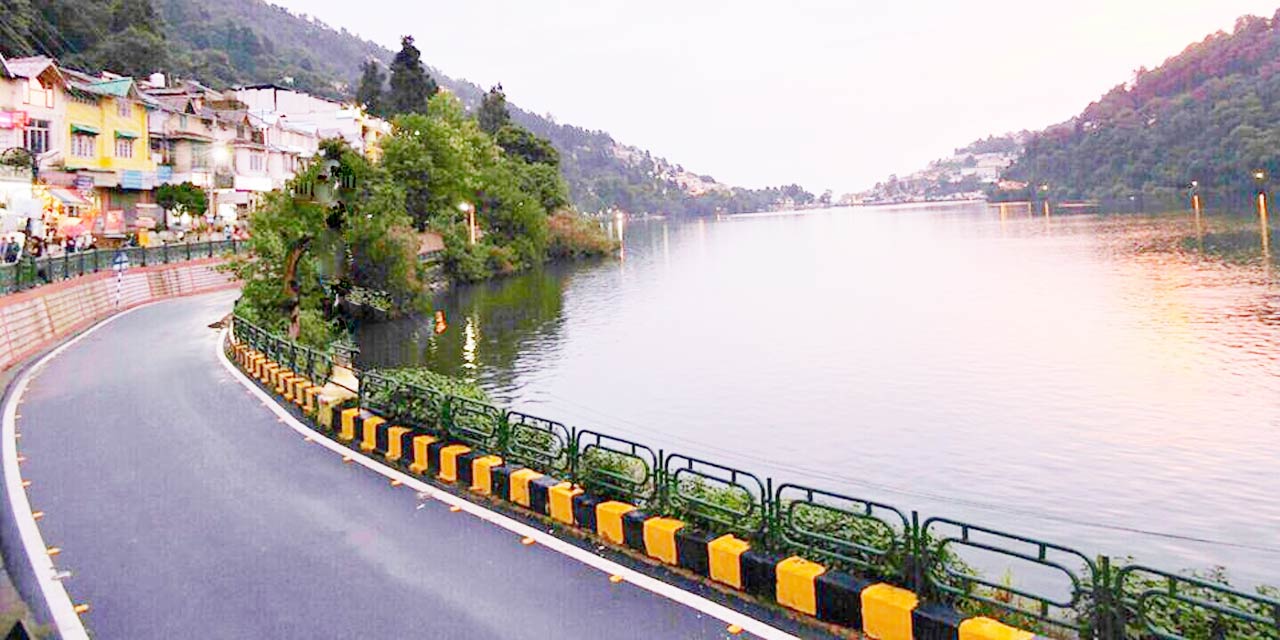 Your 1-day in Nainital won't be complete if you didn't get some time off for shopping. Nestled in the heart of the city centre, the Mall Road is a go-to place for leisure evenings within the hill station and has become a common source of all the fun and entertainment.
From high-end shops to plenty of fine-dining eateries, bars and clubs, here you can find everything under one roof. Built during the British era, this place is synonym to Nainital town itself. It boasts of an excellent hilltop location and offers more of a laid-back atmosphere to soak up the beauty of Naini Lake.
In addition, you can also get woollen clothes, shawls, pullovers and artificial jewellery at pocket-friendly prices. It is open for its visitors 24-hours a day, so you can visit at any time.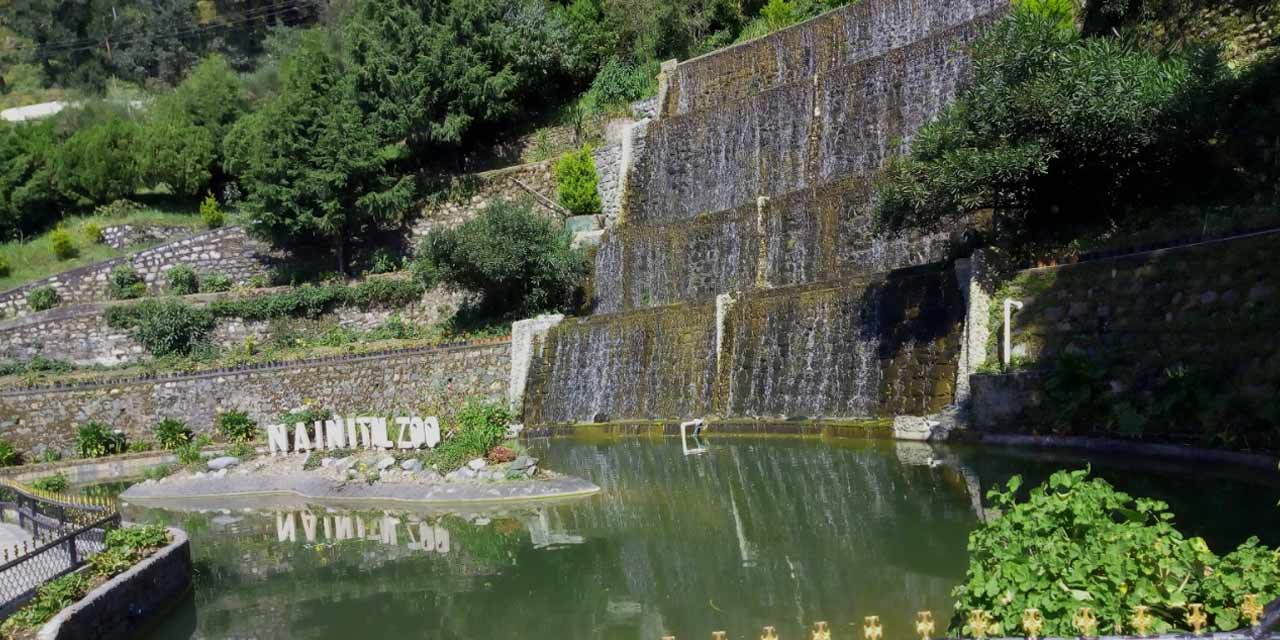 Officially recognized as Pt. G.B. Pant High Altitude Zoo, the High-Altitude Zoo is the best place for wildlife enthusiasts and is home to several endangered species of animals and exotic birds. These include Tibetan Wolf, Leopard Cat, Snow Leopard, Barking Deer, Himalayan Bear, Royal Bengal Tiger, Civet and Sambar.
Spanning over 4.693 hectares, the park is among the well-maintained Zoos in the Uttarakhand state and offers great connectivity to the neighbouring areas via road. It hosts various programs to spread awareness about wildlife conservation and also conducts quiz, painting and debate competitions for little guests. The zoo is just 40-minutes' walk from the Mall Road and 2 km from Tallital Bus Stand.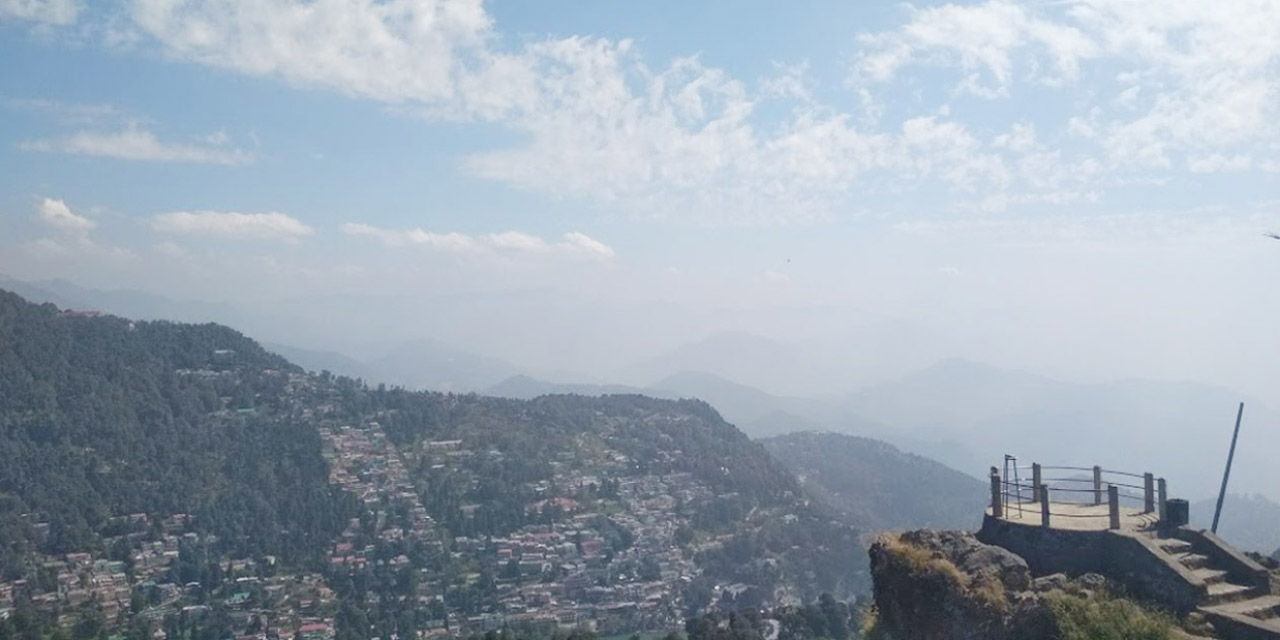 Famous for its hiking, trekking and horse-riding activities, the Tiffin Top allows you to roam around the place and breathe in the chilling mountain area. It is a great spot to enjoy the 360-degree view of the hill station and is not less than a heaven for photographers.
Surrounded by oak, deodar and pine trees, the Tiffin Top (also known as Dorothy's Seat) offers a rich variety of flora and fauna species and has gorgeous Himalayan scenery, which is hard to beat. It welcomes its wanderers 24 hours a day. However, the recommended trip duration is from 8 am to 5:30 pm in the evening. The best time to visit Tiffin Top in Nainital is from March to June.
The 'Lake District of India' has a lot more to offer for its travellers, thus exploring all the tourist attractions of Nainital in just 1-day is not feasible for anyone. If interested and you have a few more days, you can choose to spend 2 days or 3 days in Nainital. Our team of experts helps you plan an exciting trip, with an itinerary of your choice. We have also curated a list of Top car rental companies in Nainital from where you can book a private vehicle to enjoy a hassle-free commutation within the hill station. What else do you need? Just pack your luggage and get ready to have an awesome time of your life.