An ultimate holiday experience with a comfortable, relaxing and peaceful stay is what the city of Nainital offers. Also known as the Lake District of India, the hill-station is sure to leave you spellbound every time you plan to see this unexplored paradise. It is a wonderland for both domestic and foreign tourists alike and has everything that you need to make the most of your holiday!
From awe-inspiring mountains, beautiful landscapes, ancient temples, historical architecture, museums, majestic gardens to being a common destination for a short or a long break, Nainital never lets you get bored by offering so many options to explore throughout the day.
Located in the state of Uttarakhand, the city draws thousands of holidaymakers every year. It is a hidden gem of the country and has become a perfect spot to beat the heat of warmer areas. The panoramic views of the valleys on one side and the magnificent Himalayas on the other side add a charm to its natural greenery, whereas the calm atmosphere gives you a chance to relax and rejuvenate your senses.
Whether you have come alone, as a couple or with friends, you need to dedicate at least one or two days to pamper yourself with the best of amenities, especially with our 1-Day Nainital Tour Packages. Or even if you are in Nainital for just a small halt, do take some time off for a few sightseeing places.
Here are the top 6 places to visit through your 1-Day Nainital your package: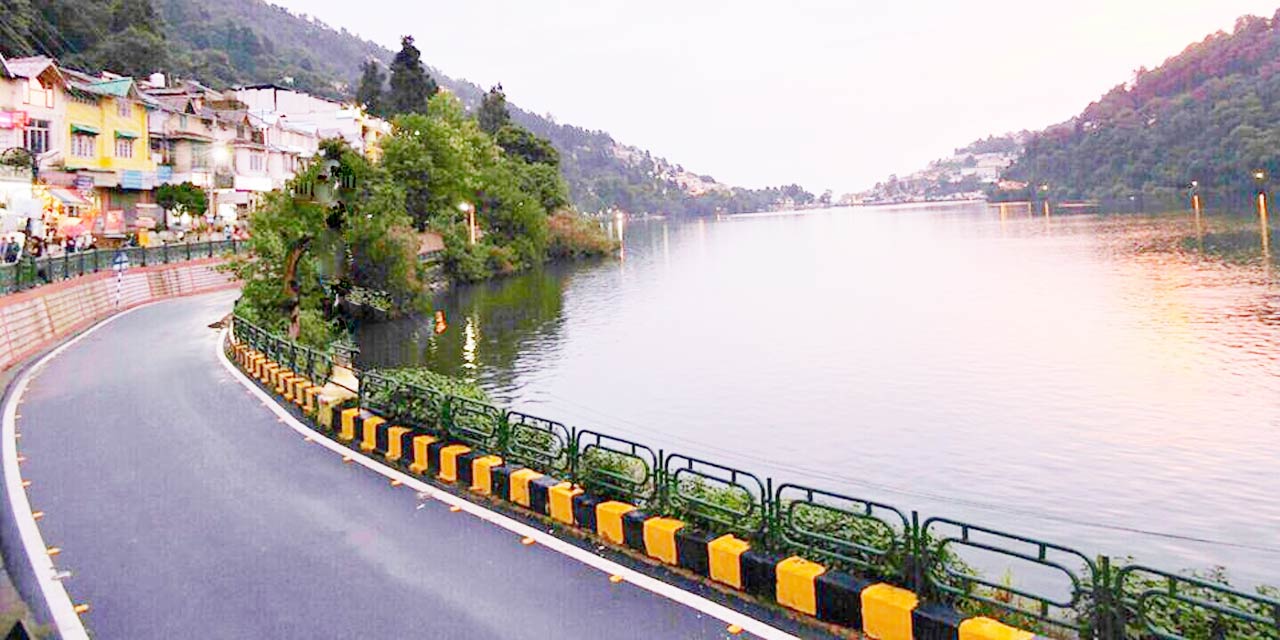 No Nainital local sightseeing tour package is complete without a visit to The Mall Road, which is one of the busiest shopping markets of the hill station. Built during the British colonial rule in India, the Mall Road is a go-to place for all the fun and entertainment in the town.
Walk like a local to witness the scenic beauty of Nainital. Treat your taste buds to a wide variety of delicacies at your favourite eatery. Shop around the various stalls to bring some souvenirs such as woollen clothes, artificial jewellery, aromatic candles and handmade products back at home. Other than that, the Mall Road is also famous for its shawls, pullovers and cane sticks. And if you are a momo-lover, it is a heaven for you!
Entry Fee: No entry fee
Recommended Duration: 1 hour
Timings: Open from 12:00 am to 11:59 pm on all days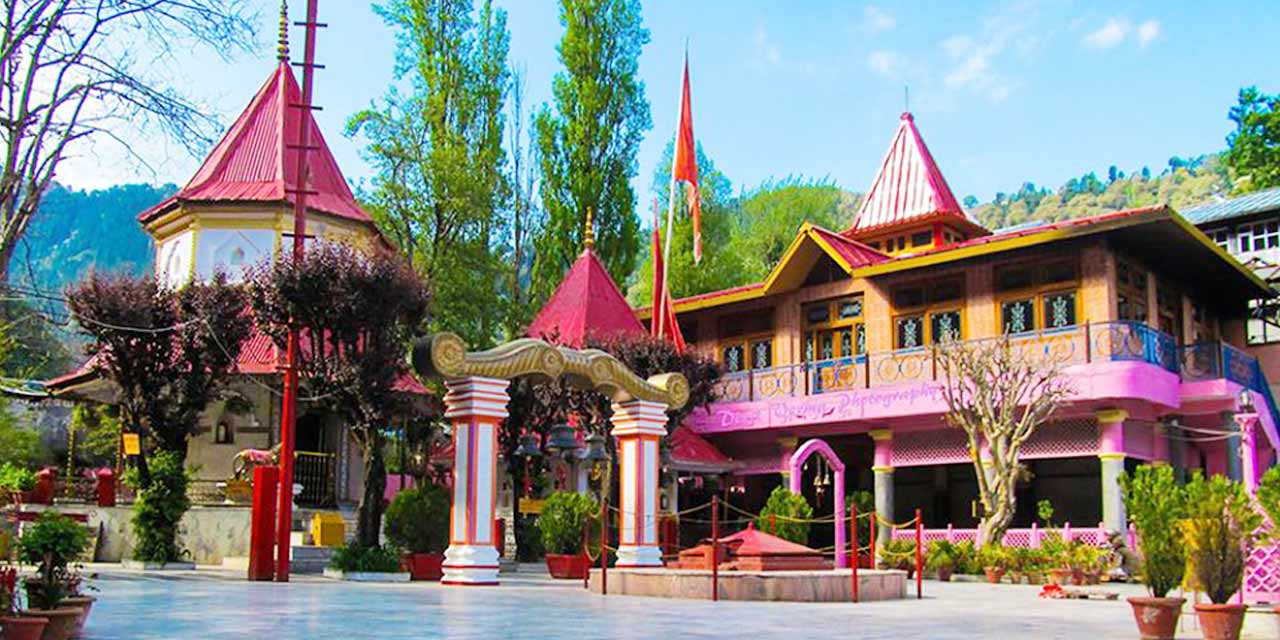 Another most visited attraction in Nainital is Naina Devi Temple. Perched on an excellent hilltop location, the temple is dedicated to Hindu community and has a presiding deity of Goddess Naina Devi, who is believed to be an incarnation of Maa Sati.
Overlooking the Gobind Sagar Lake, the surroundings of Naina Devi Temple are complemented by beautiful landscapes and lush greenery that makes the overall setting more spectacular. It is a great place to visit during Navratri and Nanda Ashtami and can be easily accessed from Tallital Bus Stand.
Entry Fee: No entry fee
Recommended Duration: 30-45 minutes
Timings: Open from 6:00 am to 10:00 pm on all days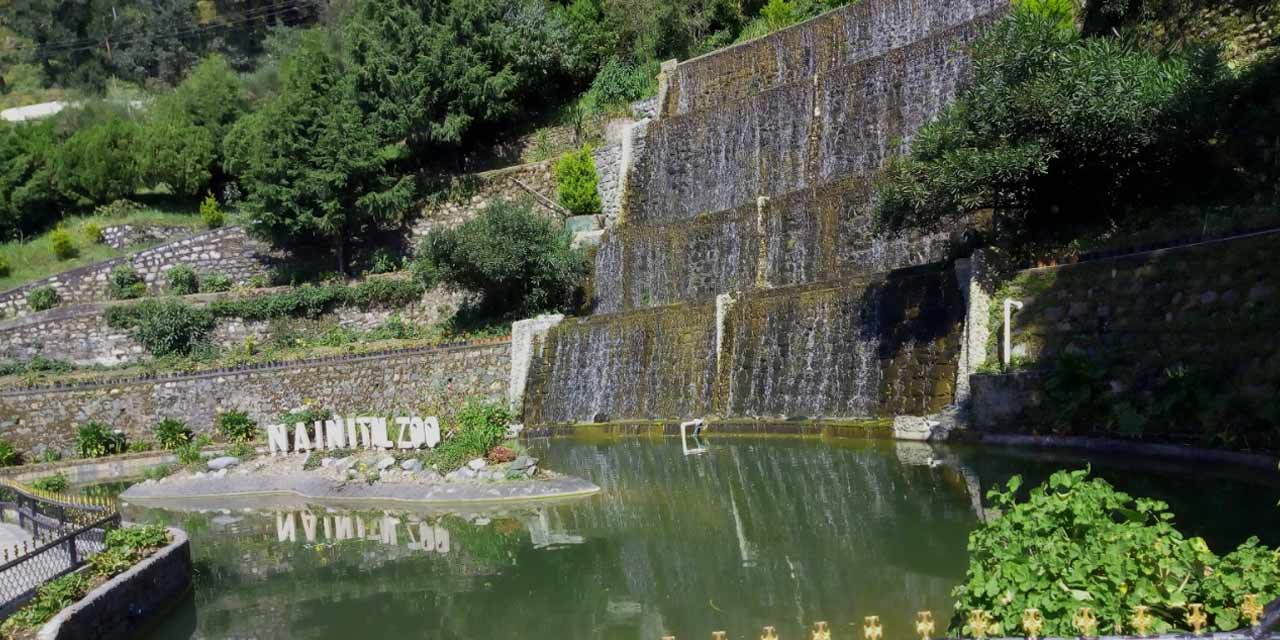 Widely famous for its wildlife sanctuary, the High-Altitude Zoo is the best place for animal and bird lovers. Home to numerous endangered species, the Nainital Zoo spreads over an area of 4.693 hectares and is a well-maintained zoo in the Uttarakhand region.
Established in 1984, the zoo organizes various programs for people of all ages - to teach them something about the wildlife conversation. Besides, several recreational activities such as debate, quiz and painting competitions are also hosted for entertainment for kids.
Pro Tip: Make sure to wear comfortable shoes and clothes when you plan to visit the zoo – as you might need to walk a lot to see everything around the park.
Entry Fee: INR 20 per person for children and INR 50 per person for adults
Recommended Duration: 2 hours
Timings: Open from 10 am to 4:30 pm on all days (except Mondays)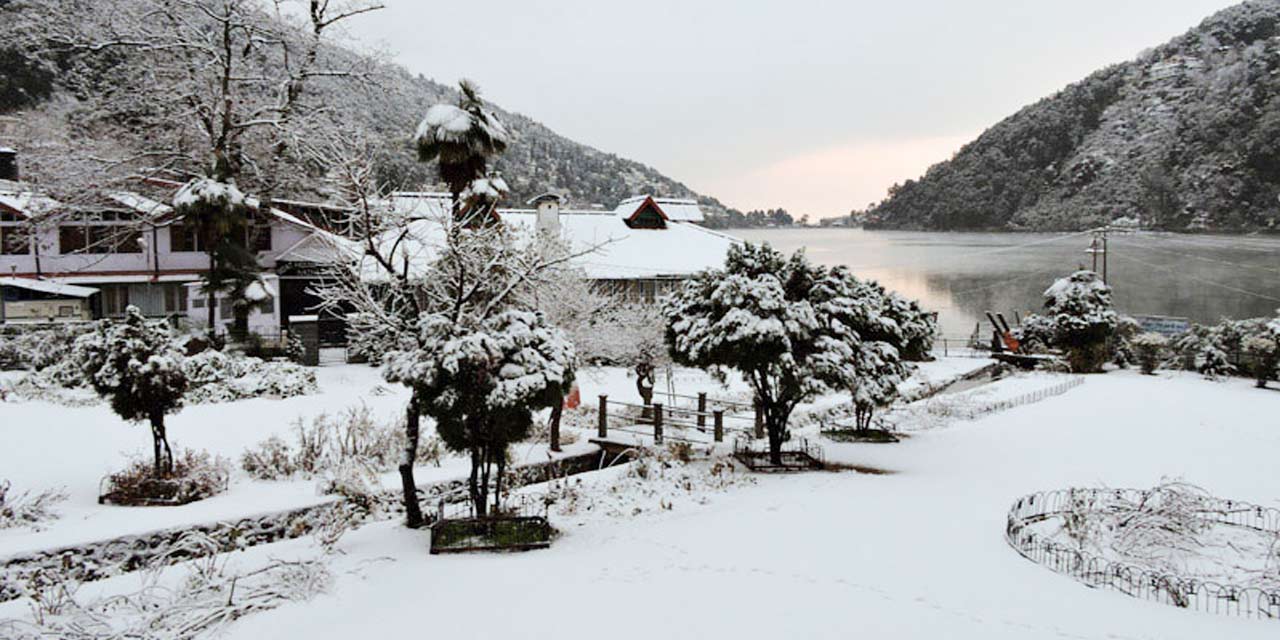 Enjoy a mix of sun, sea and landscapes at the Snow View Point. A place to spend some ME time away from the chaos of day-to-day life, the Snow View Point has a gorgeous lake at its backdrop and offers more of a laid-back atmosphere to soothe your eyes with enchanting views. It is just 3 km from the heart of Mall Road.
A perfect base for photographers, the Snow View Point has several fine-dining restaurants and gift shops at its edge. There is also an amusement park for families to experience a fun-filled time with their kids.
Entry Fee: No entry fee
Recommended Duration: 1-2 hours
Timings: Open from 10:30 am to 5:00 on all days (except Saturdays)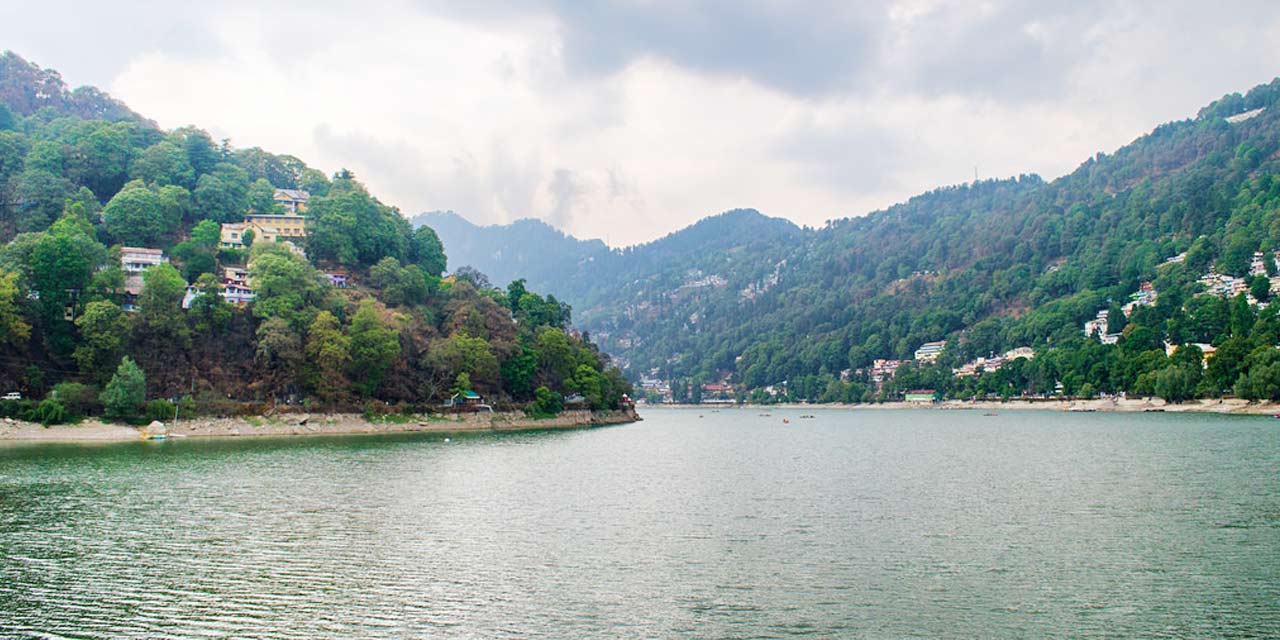 The next destination to explore through your 1-day Nainital tour package is the Naini Lake. Nestled in the heart of the hill station, Naini Lake, also recognized as Nainital Lake, is a kidney-shaped lake that is encompassed by snow-capped Himalayan mountain ranges, Tiffin Peak and Naini Peak. It is undoubtedly a preferable spot for couples and honeymooners from all around the world.
Visit the lake during the early morning to witness a breathtaking view of the sunrise or admire the scenic beauty in the evening. Here you can also try your hand at the boating in the glittering waters. Other must-do activities include long walks and interaction with the joyous ducks.
Entry Fee: No entry fee
Recommended Duration: 1-2 hour
Timings: Open from 6:00 am to 6:00 pm on all days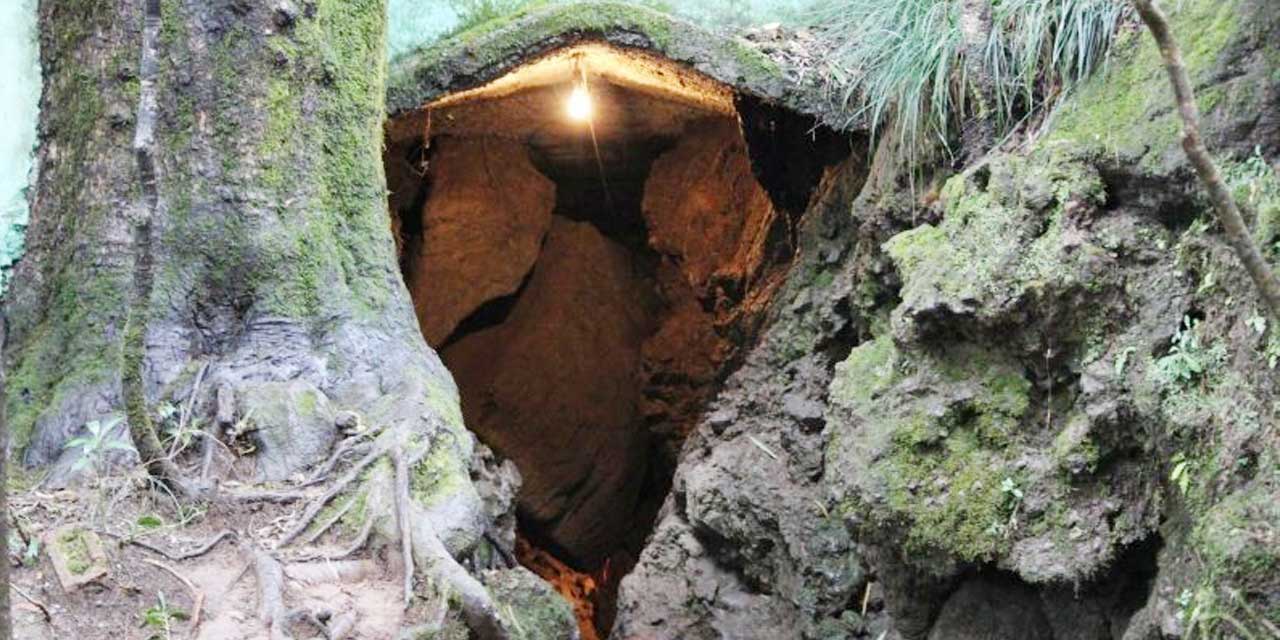 Last but not the least, the Eco Cave Garden is a recently developed popular tourist attraction in Nainital, which is maintained by the local administration.
Situated in Sukhtal, on the Kaladungi road, the Eco Cave Garden is a natural park that invites holidaymakers to enjoy an enchanting journey through seven interconnected craggy caves. The hanging gardens and a musical fountain makes it an ideal picnic base for tourists of all ages, whereas the wild side of the Kumaon region lets you learn more about its significance. It is a short stroll away from the Naina Devi Temple and can be visited in the months of March, April, May and June.
Entry Fee: INR 20 per person for children and INR 50 per person for adults
Recommended Duration: 2 hours
Timings: Open from 9:30 am to 5:30 pm on all days
Not only these, but the city also boasts a long list of other places to visit on your Nainital tour. These include Tiffin Top, Himalaya Darshan, Naini Peak, Kilbury Road, Thandi Sadak, Khurpa Taal, Tibetan Market Nainital, Himalayan Botanical Garden, Sattal, Hawa Cave, Appu Ghar, Bhimtal Lake and many more. Other points of tourists' interests such as Raj Bhawan, Jim Corbett Gurney House, and St. John Wilderness Church can make your trip more memorable. Adding to these sightseeing attractions are Hanuman Garhi, Pashan Devi Temple, Shiv Mandir and Jama Masjid.
To know about the complete itinerary of 1-day Nainital tour package in detail, you can visit us at Nainital tourism, a division of Holidays DNA. We present our clients with various competitive deals along with a list of travel companies that can help you have a great time. Our team of experts takes care of your needs and design customized and all-inclusive packages keeping the varied preferences and budgets in mind.
How to Reach Nainital?
Getting to Nainital is pretty easy. Since it maintains good road connectivity to all the major states of India, you can opt for your favourite mode of transport – the choice is completely yours!
Book a flight to Pantnagar Airport to reach Nainital in the least possible time. You can also enjoy travelling by air to Delhi Airport. For a hassle-free commutation, there are several public-owned buses, auto-rickshaws and private vehicles available within the city. So, if you want to travel at your convenience, you can hire a taxi from one of the top car rental companies in Nainital.
Roadways in Nainital is a preferable option for many tourists. The Tallital Bus Stand, which is just 1 km away, receives buses from several metro cities and is also linked to the nearby neighbouring towns. There is also a railway facility available from Jammu, Kolkata, New Delhi, Howrah, Dehradun and Lucknow to Kathgodam Railway Station. It is up to you how you wish to get to your destination.