Lush greenery, shimmering waters, die-to-fall scenery and majestic mountains along with a peaceful atmosphere creates a picture of a mind-blowing vacation. A tour to Nainital offers the best travel experience in the state of Uttarakhand.
Perched at a height of nearly 2000 meters, Nainital is blessed with a refreshing setting and untouched nature, which is perfect for people to enjoy a short or a long city break away from the hectic work life.
It is a place where you can enjoy a comfortable stay in the foothills of Himalayas. It is a place that leaves you speechless with a unique and different experience time and time again. It is a place that makes you forget everything about the temporal world for some time!
An ideal destination for holidaymakers of all ages, the City of Lakes draws thousands of visitors every year and has become a go-to place to beat the heat of warmer areas. From religious temples to ancient museums, historical sites, majestic gardens, world-class restaurants, vibrant clubs and shops, here you will get everything under one roof. All-in-all, the city never lets you get bored with so many exciting things to see during the day and in the evening.
Whether you are travelling alone just for a day or have come with your family for a weekend getaway, the hill station will pamper you with modern amenities, especially with Nainital Darshan Packages offered by Nainital Tourism, a division of Holidays DNA.
Nainital Darshan - Top Sightseeing places in Nainital to Visit
Here is a list of top sightseeing places to visit in Nainital covered as part of your Nainital Darshan Tour Package by private car: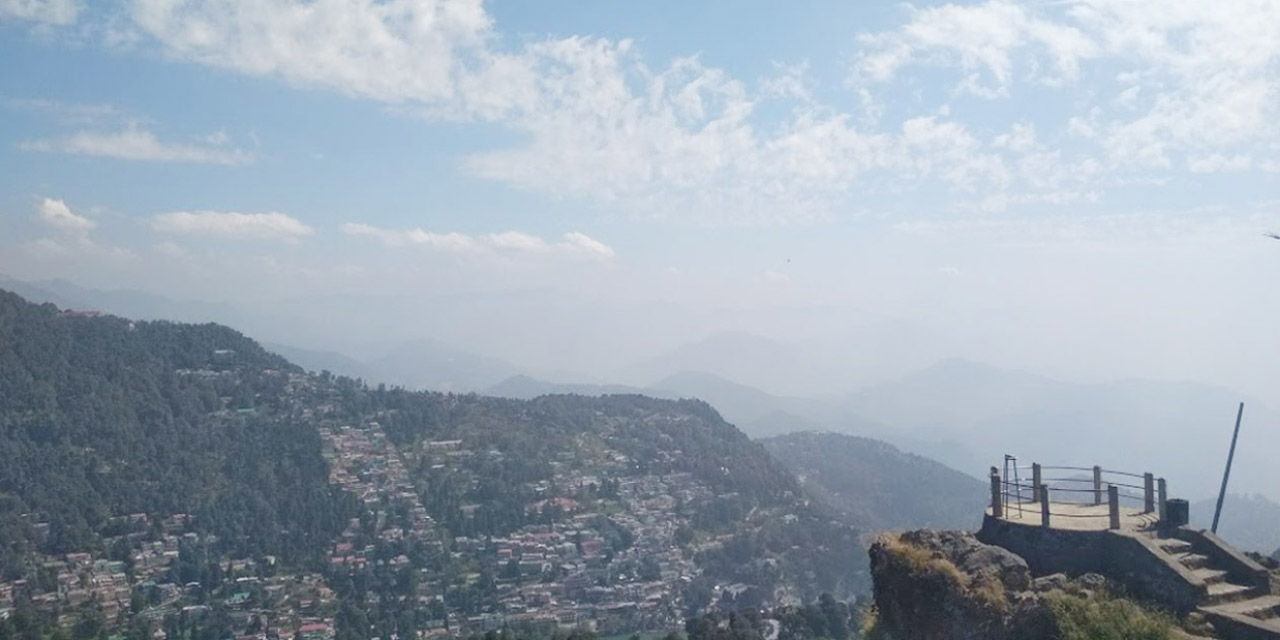 One of the most visited sightseeing places in Nainital, the Tiffin Top is a famous vantage point that boasts of an excellent hilltop location along with a rich variety of flora and fauna species.
Built by a British Army Officer J.P Kellet, the viewpoint is no less than a paradise for photographers and has a 360-degree view of the hill station to offer. The serene environment and the dense forests covered with Oak and Deodar trees are quite hard to miss and the adventure activities such as rock climbing and rappelling make it irresistible for experience seekers. It is just 5 km away from Tallital Bus Stand and is open for 24 hours a day. However, the recommended exploration time is 2 hours, starting from 8:00 am to 5:30 pm in the evening.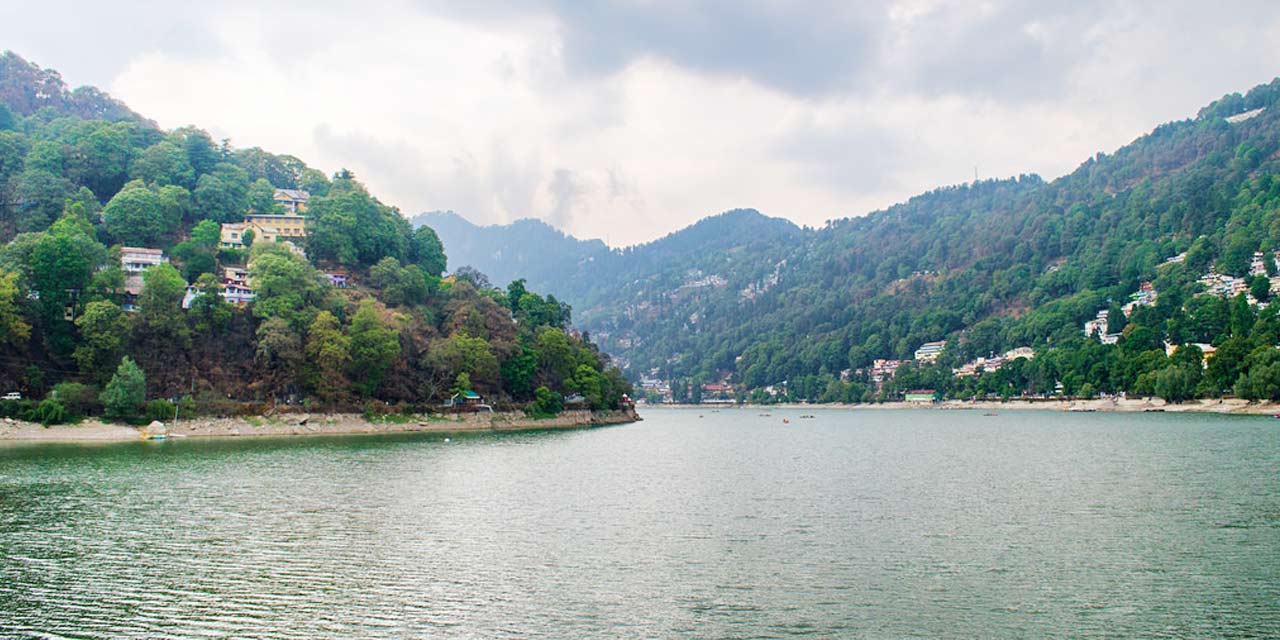 Nestled amidst the heart of the city centre, the Nainital Lake (Naini Lake) is a crescent shaped lake that is known for its magnificent beauty and glittering waters. Surrounded by snow-capped peaks, lush greenery and a relaxing atmosphere, the lake offers wonderful scenery for couples to spend some quality time away from the overcrowded areas.
It is a perfect spot for visitors to hang-out in the evening and to enjoy the awesome boating experience under the Kumaon Sky. Here you can also indulge in a photography session, with the picturesque lake at the backdrop. The lake is open from 6 am to 6 pm every day.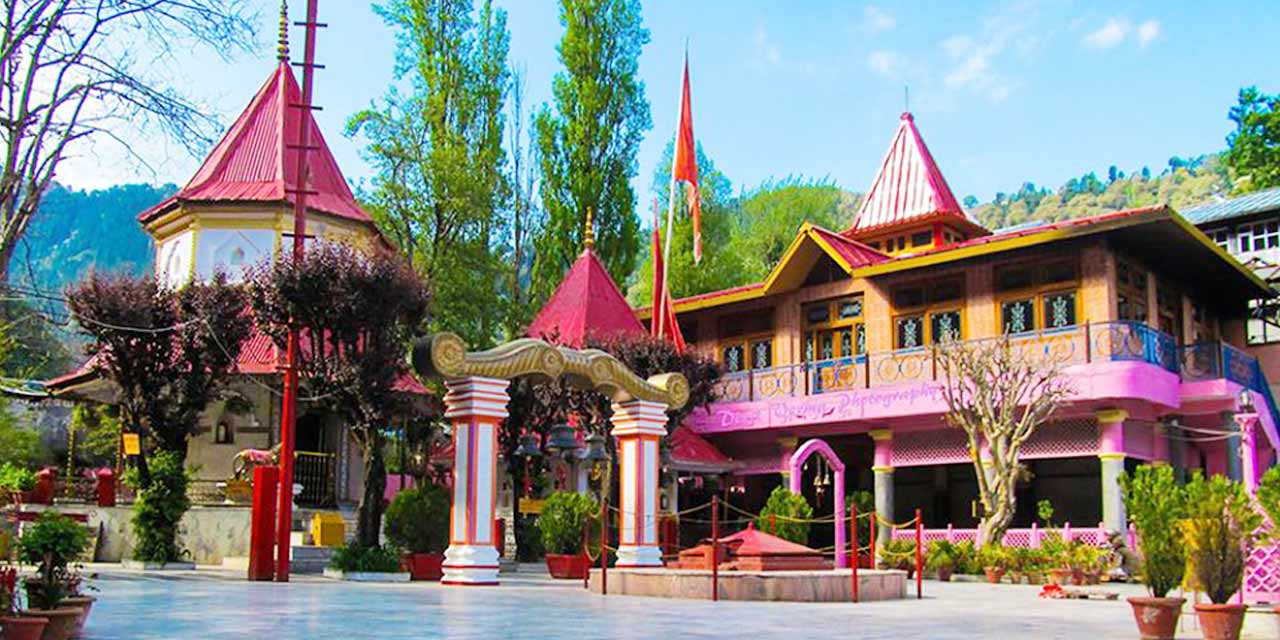 Dedicated to Goddess Naina Devi, Naina Devi Temple is another tourist attraction that captures your interest during your Nainital Darshan. Situated on the banks of the Naini Lake, the temple belongs to the Hindu community of India and has a presiding idol, who is believed to be a reflection of Maa Sati.
Constructed by Moti Ram Shah in 1842, Naina Devi Temple is a symbol of strength, unity and compassion. However, it got destroyed in 1880 due to landsliding. Later, the temple took nearly 3 years for its renovation to be completed.
Tourists from all around the world flock to this place to celebrate Navratri and Nanda Ashtami. During this time, an 8-day long festival is held within the premises of the temple. There is no entry fee to visit Naina Devi Temple in Nainital and it is open from 6 am to 10 pm throughout the week.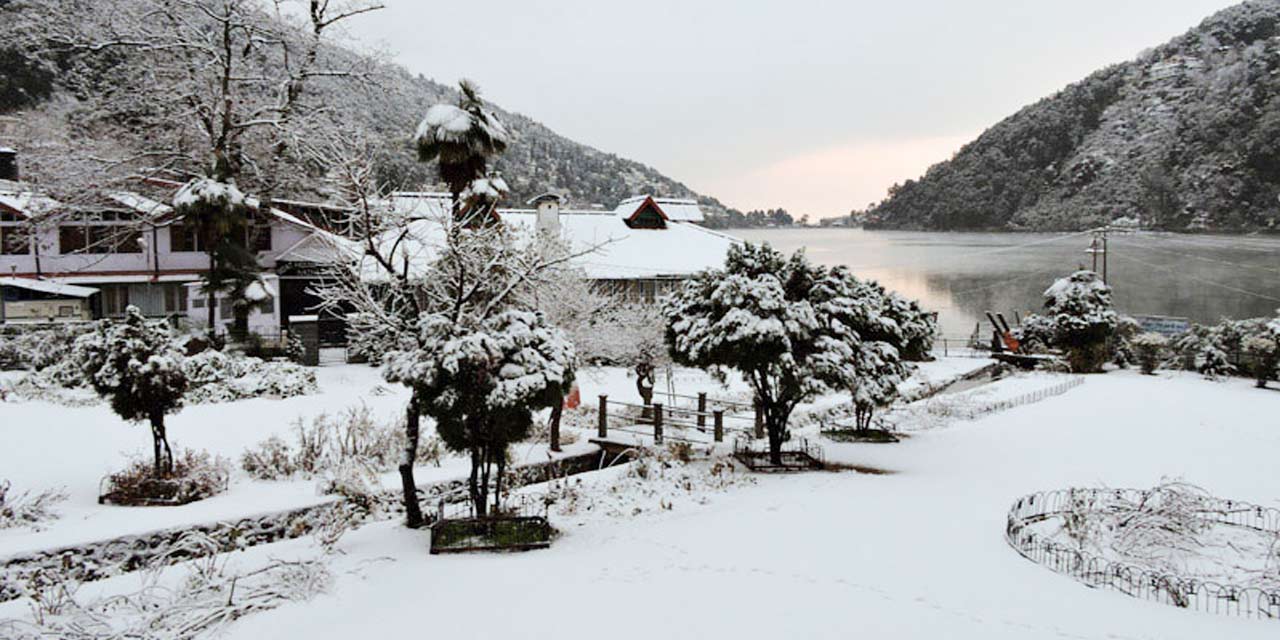 All those who wish to witness the natural beauty at its best can visit the Snow View Point in Nainital. Located at a distance of just 2 km from Nainital Lake, the Snow View Point lets you treat your eyes with enchanting views.
Walk hand-in-hand with your loved ones and admire the beautiful landscapes at some distant. Try your hand at shooting, trekking or go-karting activities in your free time. Satisfy your appetite with some delicacies at your favourite eatery. Roam around the gift shops to bring some souvenirs back home. There is also an amusement park for the enjoyment of families with children. It is open for all days between 10:30 am and 5:00 pm except Saturdays.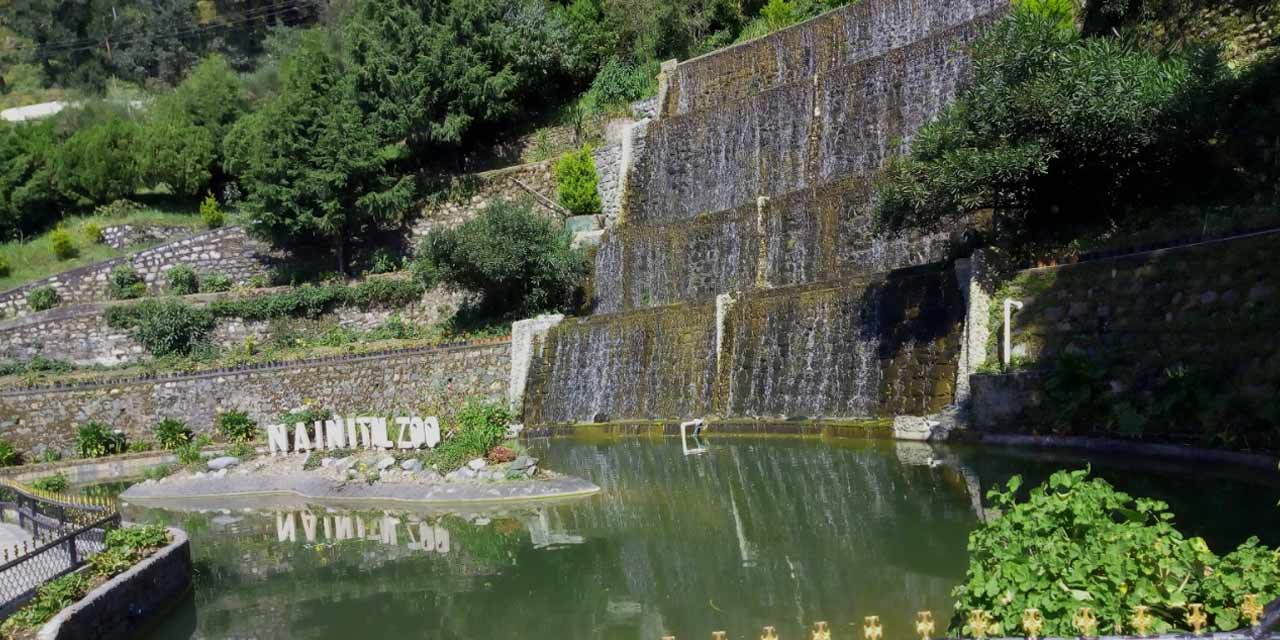 While embarking on your journey through our Nainital Darshan Packages, you can't afford to skip the High-Altitude Zoo. Established in the year 1984, the zoo covers an area of 4.693 hectares and is the first zoological park in the Uttarakhand region.
Home to a wide variety of animals and birds, the High Altitude Zoo hosts various programs and events to spread the lessons about wildlife conversation. Other than that, quiz, painting and debate competitions are also organized by The Bharat Ratna Zoo Management Society for kids to have a great time on their Nainital tour. It welcomes its tourists from 10 am to 4:30 pm on all days of the week except on Mondays.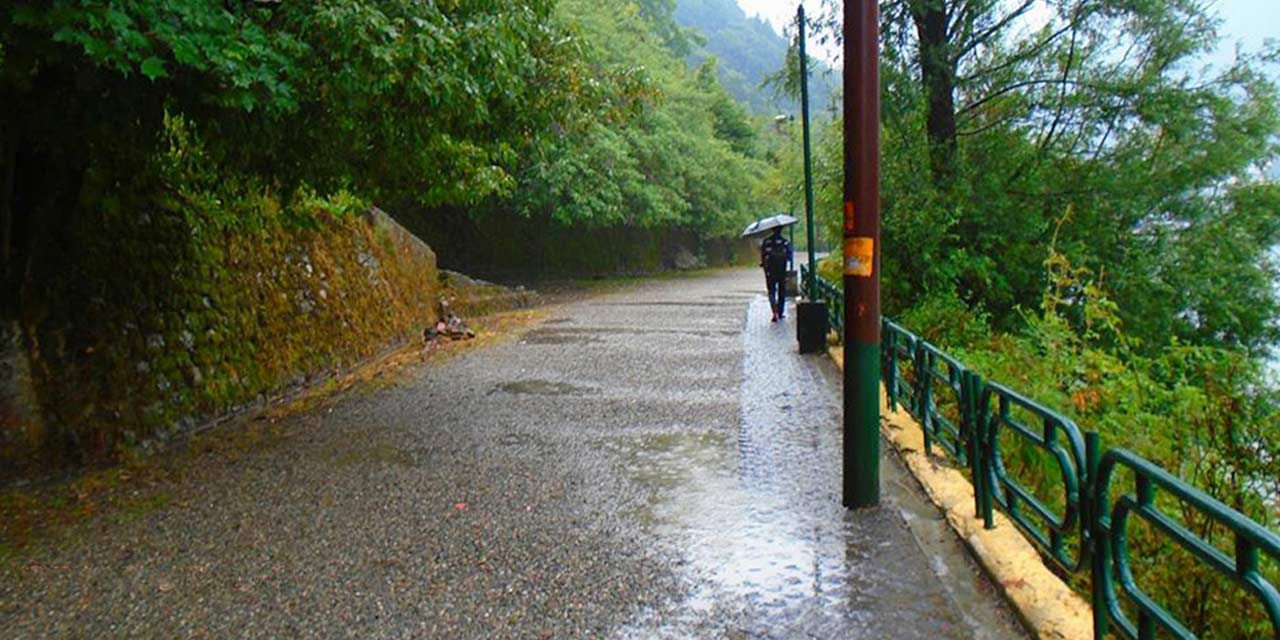 Thandi Sadak, as the name suggests, is a cold pedestal road that retains the old-world charm of Britishers in the form of buildings and lodges. It is a delightful experience for people who love walking and is also ideal for spending some time away from the chaos of everyday life.
The serene and scenic beauty lets you breathe the fresh air, whereas the tranquil setting gives you an authentic feeling of a local. Along with these, the chirping of the birds makes it a perfect place for tourists to visit it at least once in a lifetime. It is only 1.8 km from Tallital Bus Stand and has Simz Café where you can fulfil your appetite with lip-smacking snacks.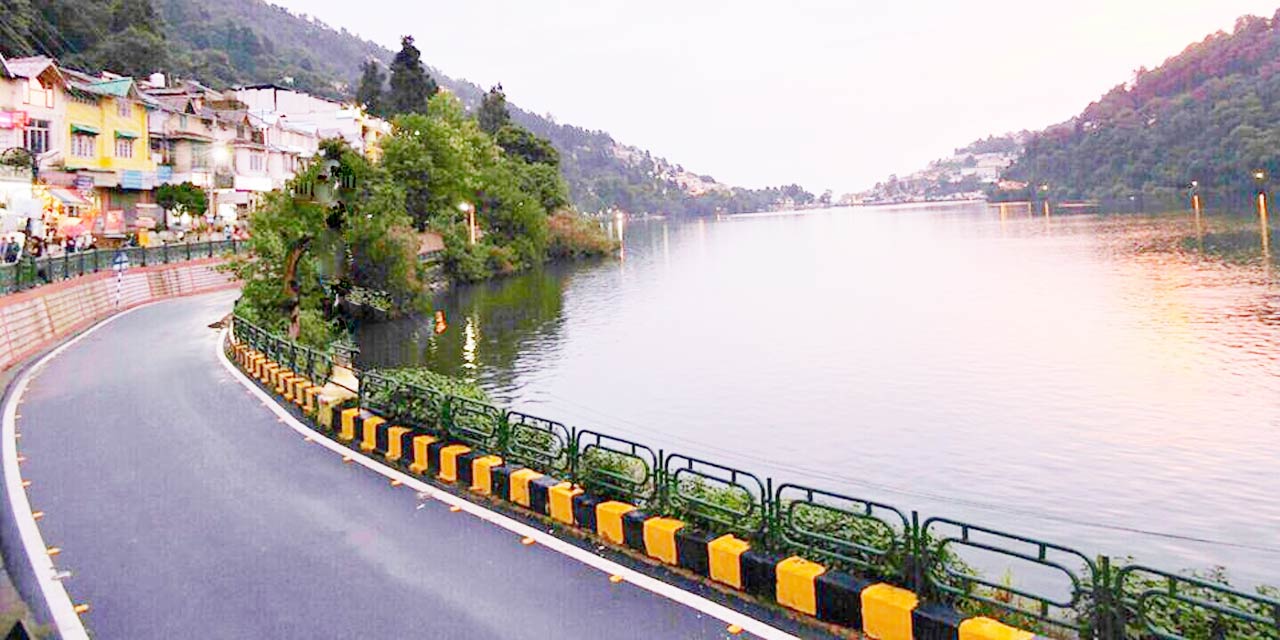 Shop till you drop when you are on Nainital tour! With a mix of old and new tradition, the shopping experience on the Mall Road is sure to leave you spellbound.
From plenty of vendors selling everything from cute woollen clothes to pullovers, shawls, jackets and artificial jewellery, you'll get everything that you need to complement your wardrobe with the latest fashion products. The Mall Road is also known for its variety of aromatic candles, cane sticks, wooden artefacts and other handmade items. It is open for 24 hours a day on all days of the week.
---
Other than these sightseeing places, if interested, you can also pave your way towards the other attractions through your Nainital Darshan tour package. Some of them include Raj Bhawan, Gurney House, Bhimtal Lake, Bhutia Market, Eco Cave Garden, Kainchi Dham, ARIES, St. John Wilderness Church, Hawa Cave, Appu Ghar and Himalayan Botanical Garden.
For a hassle-free experience, we at Nainital Tourism, present our clients with customized Nainital tour packages suited to the varied holiday requirements. You can also opt for an all-inclusive package to avail plenty of services at a budget-friendly price. To know more about the complete itinerary in detail, please fill the Contact Us form to get in touch with our travel executive.
How to Reach Nainital?
By Air: Since Nainital doesn't have its own air terminal, you can board a domestic flight to Pantnagar Airport to reach Nainital in the least possible time. It is only 65 km away from the town. However, for international tourists, the easiest way to get to the top of the hill station is by Delhi International Airport. After arriving in Delhi, one can book a private taxi from one of the leading car rental companies in Nainital.
By Train: The closest station to Nainital is Kathgodam Railway Station. With its direct connectivity to the capital city of India, Kolkata, Dehradun, Lucknow, Agra and Mathura, it has become possible for people to enjoy a train journey till Kathgodam. From there, the town is only 35 km away and can be easily accessed by a local mode of transport.
By Road: Another way to reach Nainital is via roadways that link the tourist destination to all the other states and its neighbouring area. There are several regular bus services, public and private-owned buses and luxury deluxe coaches available for the convenience of tourists. So, depending upon the budget, you can go with any option.