A must-visit destination for tourists of all kinds, whether a nature enthusiast or an adventure seeker, Nainital is the right place to be. Along with natural beauty, Nainital offers all sorts of indoor and outdoor activities for your enjoyment on your 2 day trip to Nainital.
If you've recently got married and looking for some alone time, the awe-inspiring mountains of Nainital give you much-needed privacy to start a new journey with your loved one. If you are a religious lover, Nainital has undoubtedly a long list of pilgrimage sites for its devotees.
Nainital, the Lake District of India, has always been a preferred destination for all the above-mentioned reasons and offers a wonderful experience to both domestic and foreign tourists alike.
Situated in the Kumaon region of Uttarakhand state, the hill station is blessed with incredible valleys, magical gardens, unseen wonders, die-to-fall scenery and a pleasant atmosphere that encourages everyone to see this paradise any number of times.
Perfect for a solo traveller, a couple, a family or a group of friends, the hidden gem of the country boasts plenty of sightseeing spots to be explored and it might not be possible to cover all the popular sightseeing attractions of Nainital in just a day. So, for your convenience, we at Nainital tourism, a division of Holidays DNA, have curated a list of compelling places that you can cover on your 2 days trip to Nainital.
Rounding out the best places to visit in 2 days in Nainital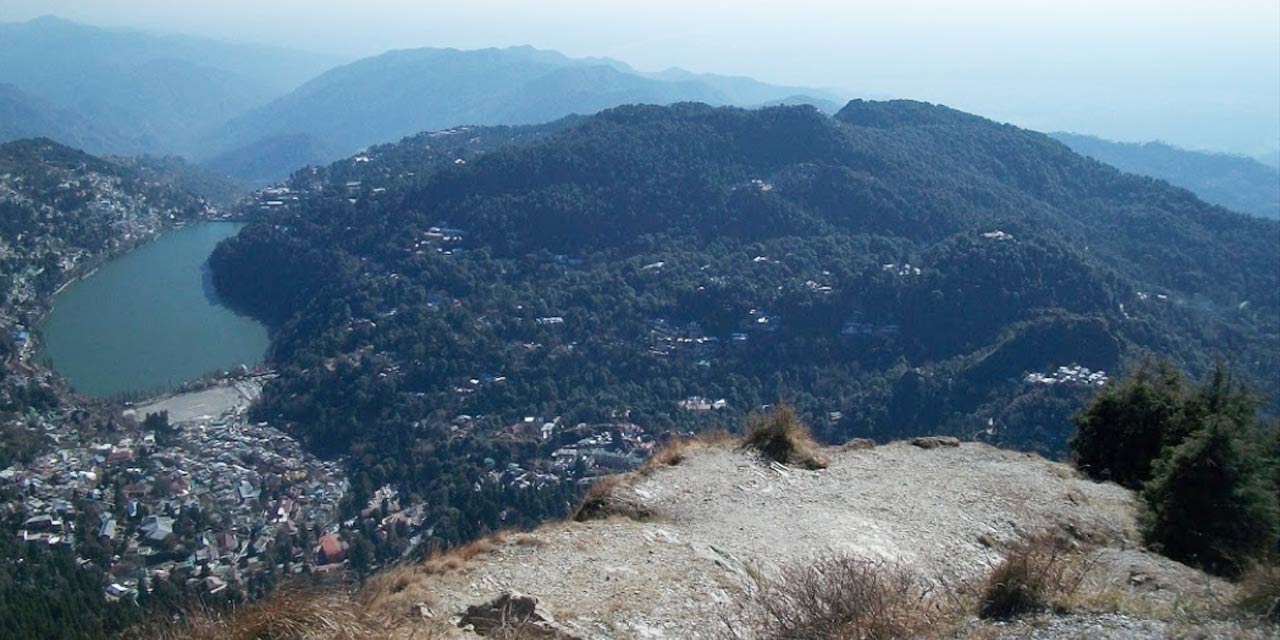 All those who are ready to go the extra mile to overlook the best views can visit Naina Peak on their Nainital tour. Positioned at an altitude of 2615 meters, the Naina Peak offers enchanting views of the snow-covered Himalayan mountain ranges and has an excellent environment to please your senses.
Locally known as China Peak, Naina Peak is the highest peak of the hill station. It is one of the most sought-after tourist attractions where you can enjoy trekking with great exposure to a rich variety of flora and fauna. Surrounded by dense forests and unexplored scenery, the peak also allows you to witness its beauty on a pony ride.
Please note that there are no eateries available on the peak. So, it is advisable to carry enough food and water bottles to keep your appetite full throughout the time. There is no entry fee to visit Naina Peak and it is open for its visitors from 8:00 am to 5:30 pm.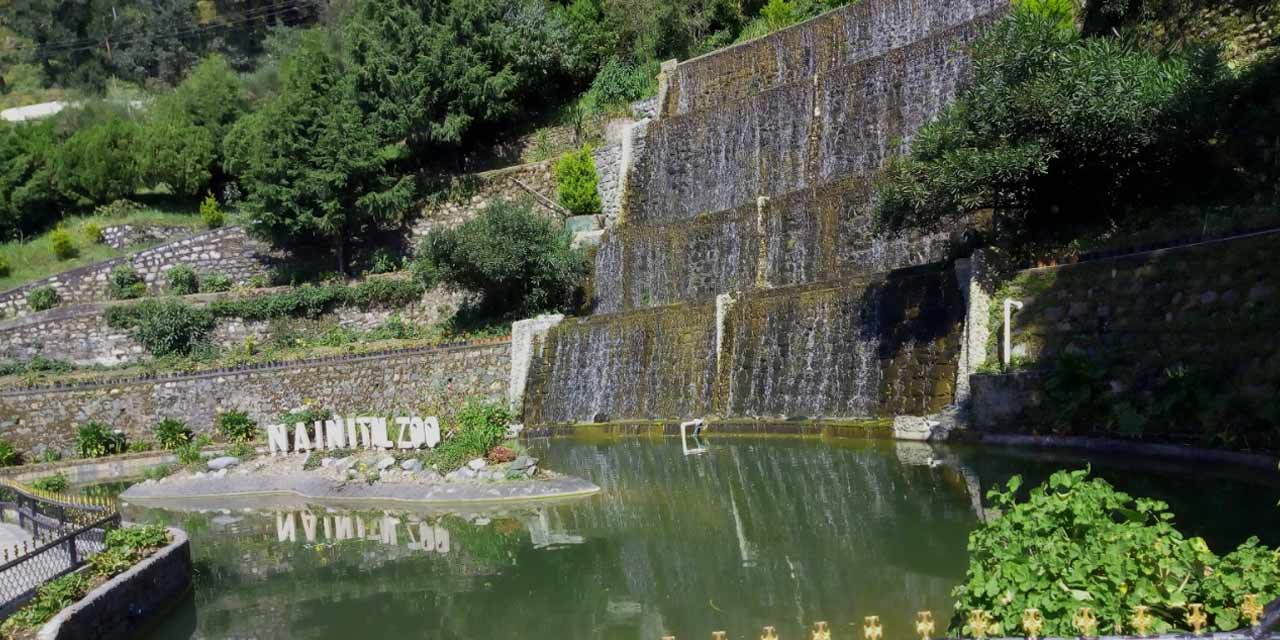 Famous for its wildlife sanctuary, High Altitude Zoo is the first zoological park in the Uttarakhand region that you can plan to visit on your 2 day tour to Nainital. Spanning over an area of 4.693 hectares, the zoo laid its foundation in the year 1984 and is under the control of The Bharat Ratna Management Society.
An ideal place for animals and birds' lovers, the zoo has numerous endangered species such as the Himalayan Beer, White Peafowl, Leopard, Barking Deer, Japanese Macaque, Golden Pheasant, Steppe Eagle and Sambar.
It also organizes various wildlife conservation programs for people to teach about its importance. Besides, quiz, debate and painting competitions are also help for the entertainment for little guests. The entry fee to visit High Altitude Zoo in Nainital is INR 20 per person for children and INR 50 per person for adults. It is open from 10 am to 4:30 pm on all days of the week except on Mondays.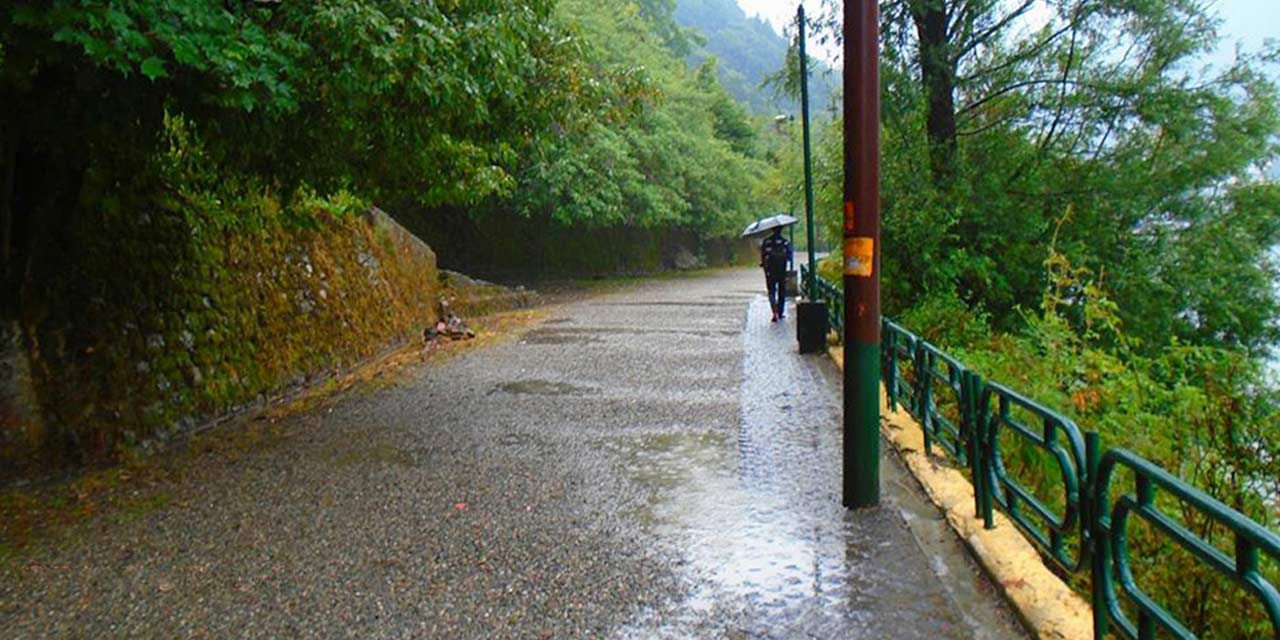 Step back in time and get amazed with the old-world charm of Britishers. Located at a distance of only 1.8 km from Tallital Bus Stand, the Thandi Sadak is a cold pedestal road that offers a delightful experience for people who love jogging. It is an ideal place to walk like a local and soak up its beauty, so do not miss Thandi Sadak on your two day visit to Nainital.
Breathe in the fresh air, rejuvenate your senses amid tranquillity, dance to the chirping of the birds or stop at Simz Café to taste plenty of mouthwatering morning snacks. There is no entry fee to visit Thandi Sadak in Nainital and it is open for its visitors from 9:00 am to 10:00 pm on all days of the week.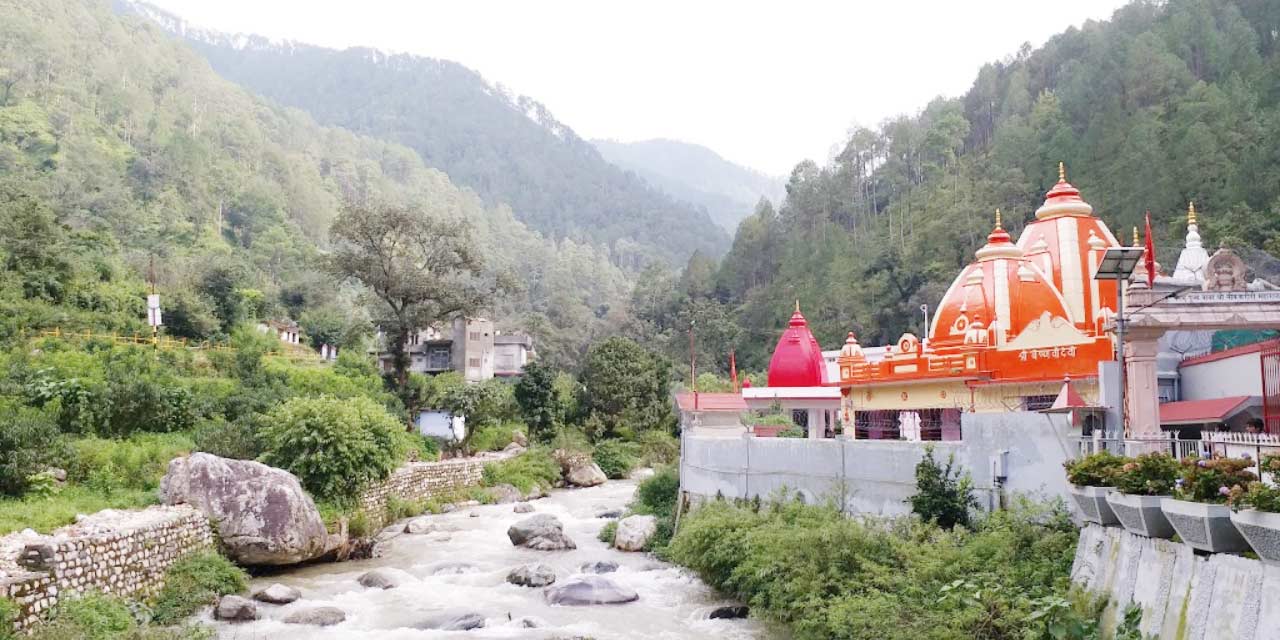 If you are after a mix of spirituality and beauty, then nothing could be better than visiting Kainchi Dham in Nainital. An ideal place to seek silence on the foothills of Himalayas, the Kainchi Dham boasts of a famous Hanuman temple, which was founded by Neem Karoli Baba in 1960s.
The temple got recognition when the ex-CEO of Apple, Steve Jobs, visited this place to find answers to his questions in 1973. Later, when he was happy with the results, he encouraged the CEO of Facebook, Mark Zuckerberg, to enjoy a trip to Kainchi Dham for the successful enlightenment of the career. Since then, the temple is jam-packed with the devotees of Lord Hanuman.
There is no entry fee to visit Kainchi Dham in Nainital and it is open for its visitors from 5:00 am to 4:00 pm every day.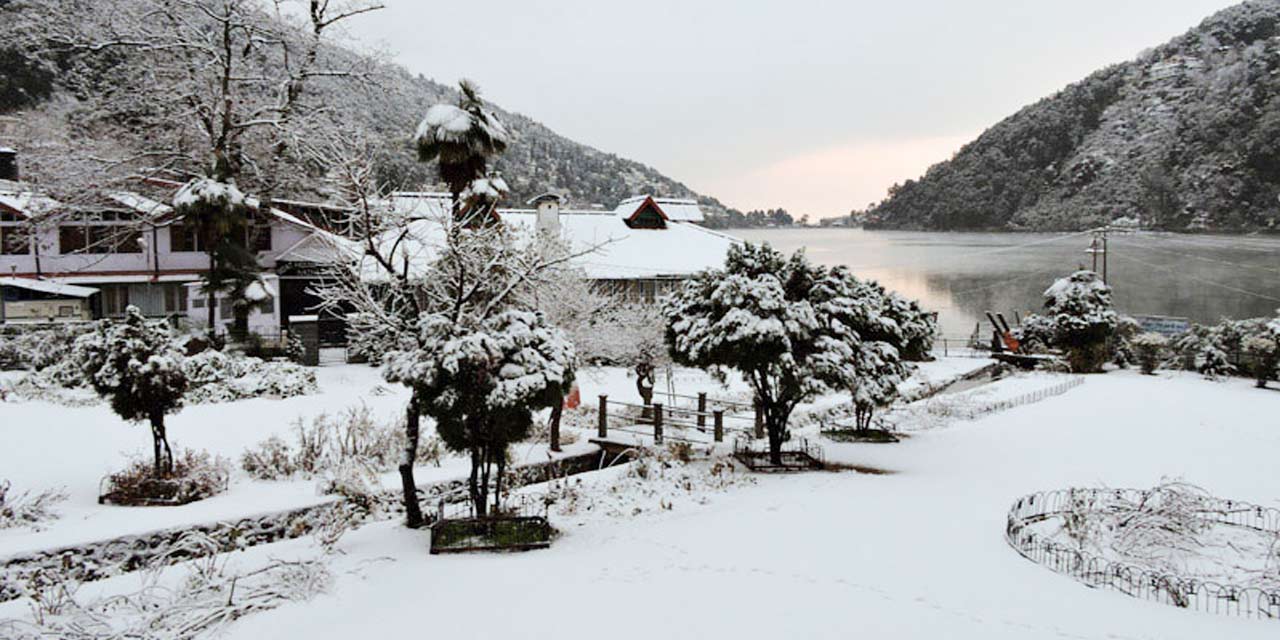 Let your eyes capture the natural beauty at its best at the Snow View Point. It is a perfect base for couples to rekindle their romance, for adventure buffs to try their hand at recreational activities, for nature lovers to admire the scenery and for families to have a fun-filled time at the amusement park with their kids.
There are also several restaurants and gift shops where you can stop to bring some souvenirs back home. All-in-all, the place has got something for everyone! It is one of the most preferred tourist places in every 2 day itinerary to Nainital.
Make sure to wear comfortable shoes as you might need to walk a lot. Also, bring a woollen jacket or pullover along as the places sometimes turns too cold after sunset.
There is no entry fee to visit Snow View Point in Nainital and it is open from 10:30 am to 5:00 pm on all days of the week except on Saturdays. However, if you are planning to reach this spot via ropeway, it charges INR 200 per person for children and INR 300 per person for adults.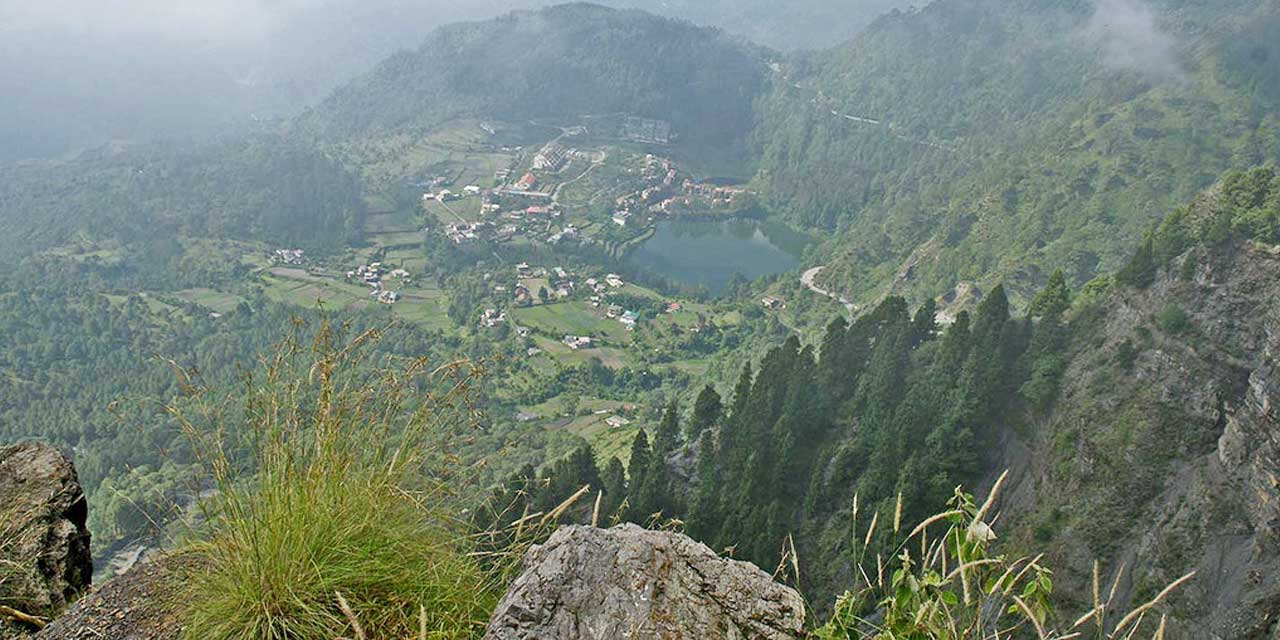 Perfect for admiring the serenity and scenery, the Lands' End is a mesmerizing wonder for all those who wish to witness the unobstructed views of the Nainital region encompassed by Kumaon mountains and Khurpa Lake. It is a great place for experience seekers and is no less than a heaven for nature lovers.
Walk till the top to relax and unwind away from the city life. Take a horse ride for a completely new and different experience. Enjoy trekking with adventure buffs to add some spice in your life. You can also reach this place to capture the vivid background in your photographs on your two day trip.
Do consider the weather conditions before you plan to spend some time at Lands' End. Also, there are no boundaries around, hence you need to be very careful at the spot. There is no entry fee to visit Lands' End in Nainital and people can visit it at any time.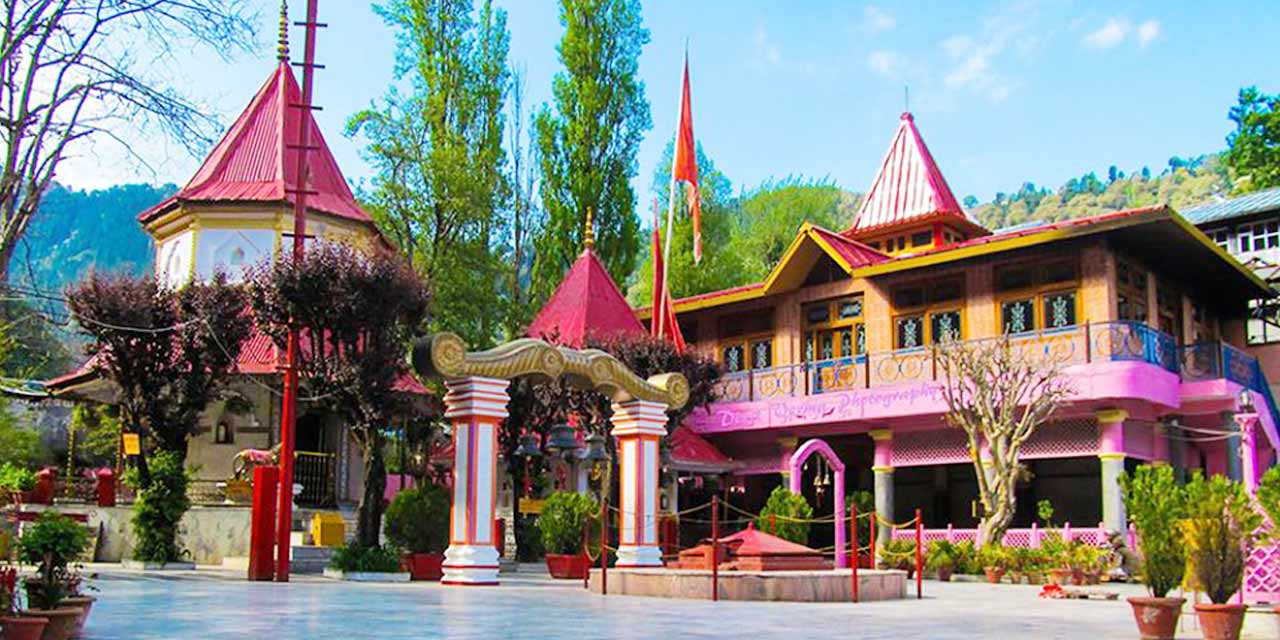 Naina Devi Temple, boasting of an excellent hilltop location with a breathtaking view of landscapes and mountain ranges, offers holy and mystical vibes to the devotees of Naina Devi. It is widely renowned for its presiding deity, attracting holidaymakers from everywhere apart from the Hindu community of India.
Constructed in the year 1842 by Moti Ram Shah, Naina Devi Temple is truly a magical place for the believers of Lord Shiva. The temple also includes the idol of Maa Kali Devi and Lord Ganesha on the left and right side of Maa Naina Devi, who is an incarnation of Maa Sati.
Unlike other places, it can be visited at any time of the year. However, most of the tourists prefer to visit it during Navratri, when an 8-day long festival is organized along with other rituals. There is no entry fee to visit Naina Devi Temple in Nainital. It is open for its devotees from 6:00 AM in the morning to 10:00 PM on all days of the week.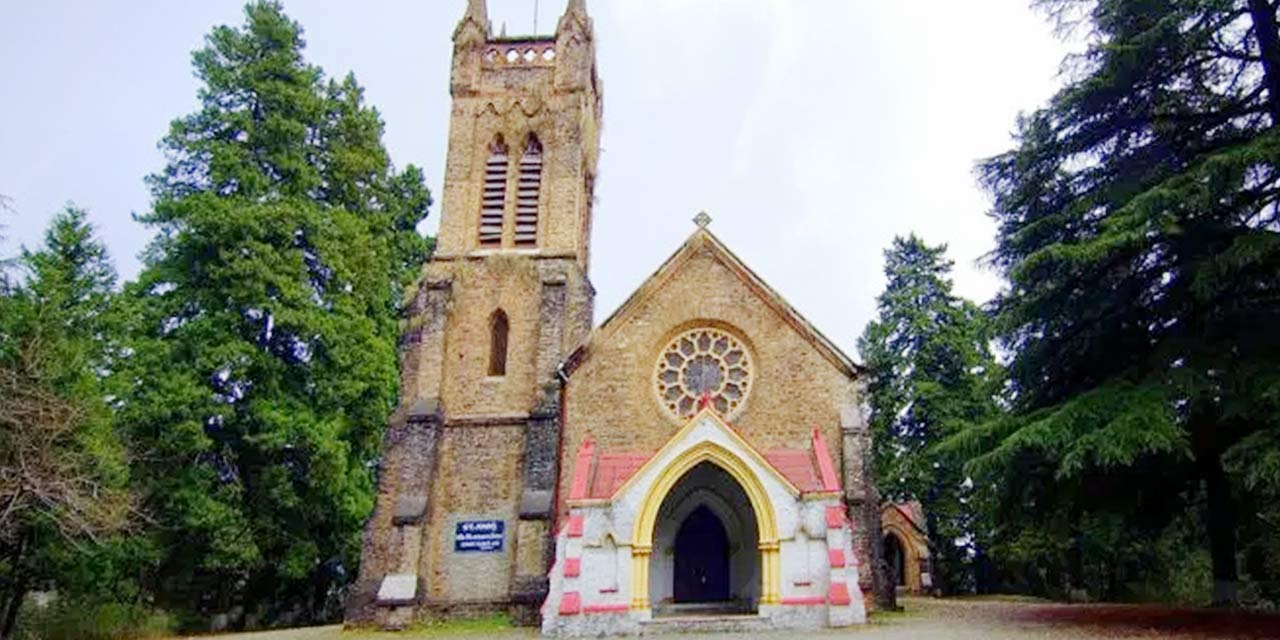 Enjoy a visit to St. John in the Wilderness to take a glance at the history dating back to the British Era. Nestled amidst the dense forest covered by deodar and pine trees, the calm aura and charm of the church makes it a must-visit spot on your two day trip, especially for the solitude seekers, where the serene environment soothes your mind and soul.
Built in the year 1846 by Rev. Daniel Wilson, the church is one of the oldest heritage sites in Nainital and has a neo-gothic style of impressive architecture, which redefines its beauty in its own way. It is known for its stained-glass windows and a brass memorial that has the name imprints of the people who lost their lives due to landsliding.
Please note that the cameras are not allowed within the premises. However, you can click the picture outside the place. There is no entry fee to visit St. John in the Wilderness and it is open for its visitors from 7:00 am to 6:30 pm from Monday to Saturday and from 9:00 am to 6:30 pm on every Sunday.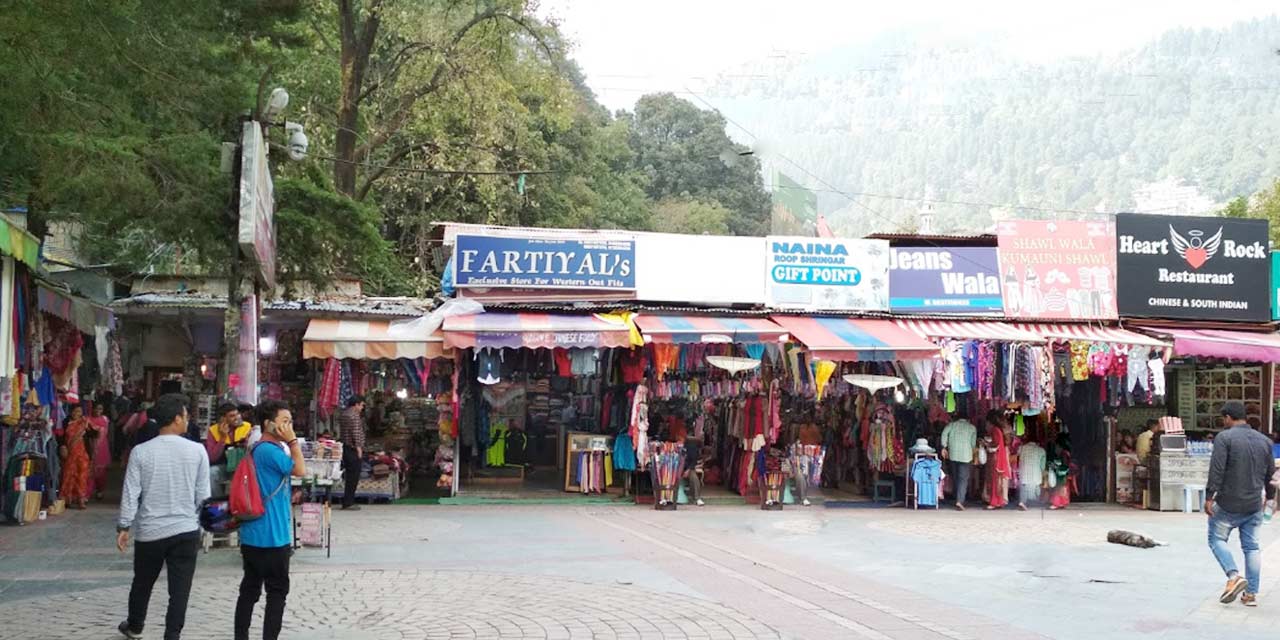 You cannot miss the Tibetan Market when you're visiting the best sightseeing places of Nainital. Also referred as Bhotia Market, the Tibetan Market is a place where you can find everything from Tibetan clothes to Himalayan bags, shrugs, scarves, artificial jewellery, ethnic wear and woollen mufflers under one roof. It is indeed a go-to place for shopaholics.
Tourists from all around the world flock to this bustling market to get amazed with its wide variety of vibrant and attractive products. Here you can do the bargaining and purchase the items at half of the displayed price. Other than that, the market is also famous for its lip-smacking food.
With its easy connectivity to the other areas, it can be accessed by any modes of transport. There is no entry fee to visit the Tibetan Market in Nainital and it is open for its visitors from 9 am to 10 pm on all days of the week.
So, these are a few places you can consider visiting on your 2 days tour in Nainital. However, if you have a shortage of time and want to make the most of your trip, you can choose from our Nainital Darshan packages, 1 day Nainital tour packages or Nainital local sightseeing packages.
We, with the help of our experts, have carefully designed our all-inclusive tour packages suiting to your holiday budget, preferences and duration of the visit. In addition, you can also go through our list of top car rental companies in Nainital for hiring a private vehicle at competitive prices. To know more about our offerings, reach us out by filling the Contact Us form.