We all wish to take some time off from the daily routine of everyday lives. A destination that offers a refreshing and comfortable stay in the foothills of Himalayas. A destination that offers natural greenery at its best. A destination that is bestowed with unseen beauty and a destination that promises to leave you awe-struck every time you make your presence felt there.
Which place can give you everything under one roof other than Nainital? Often known as the 'City of Lakes', the hill station is one of those places that invites people to pamper themselves with the best of the facilities, especially with our Nainital local sightseeing tour packages.
An ideal destination for holidaymakers of all kinds, Nainital attracts thousands of tourists from every corner of the world. Situated in the state of Uttarakhand, this hidden gem offers astonishing views of the most beautiful Naini Lake and the valleys surrounding the area.
The incredible Himalayas lies in the Northern side and the plains on its southern side make the trip more enjoyable, with a calm and tranquil setting invites everyone to escape away from the temporal world for some time.
From heritage sites to ancient museums, lush green gardens, religious temples, fine-dining restaurants and shopping streets, there are several attractions that keep you occupied throughout the time. All-in-all, your Nainital tour won't be complete if you don't get time to explore some of its wonders. However, with so much to see and do, it might get difficult about what to choose and what not when you are at Nainital tourism.
So, here we have summed up the top 7 places to visit in Nainital: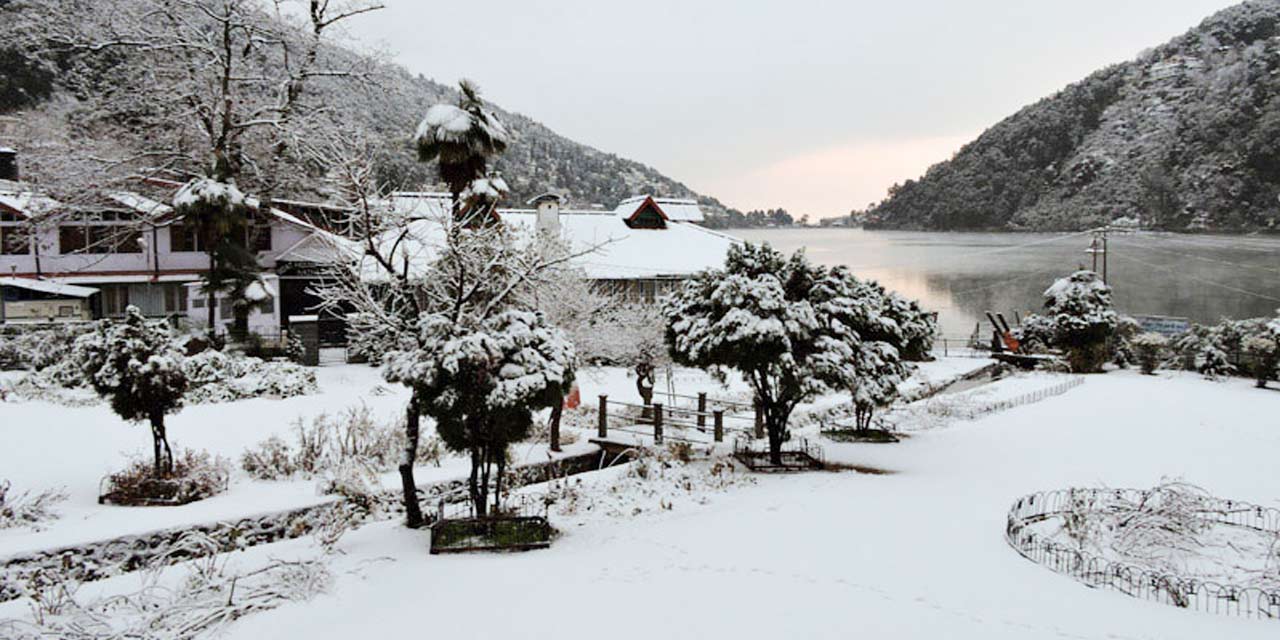 Treat your eyes with a breathtaking view of the snow-capped Himalayan mountains and its magical peaks at the Snow View Point. Positioned at an altitude of 2270 meters, the Snow View Point offers an exceptional experience to its visitors, with Nainital Lake and the enchanting town at its backdrop. Here you can enjoy the go-karting activities, explore the fine-dining restaurants, shop around the gift shops or click as many pictures as you can. There is something for everyone.
Exploration Time: 1-2 hours
Timings: Open from 10:30 am to 5:00 pm on all days except Saturdays
Entry Fee: No entry fee
Distance: 3 km from the city centre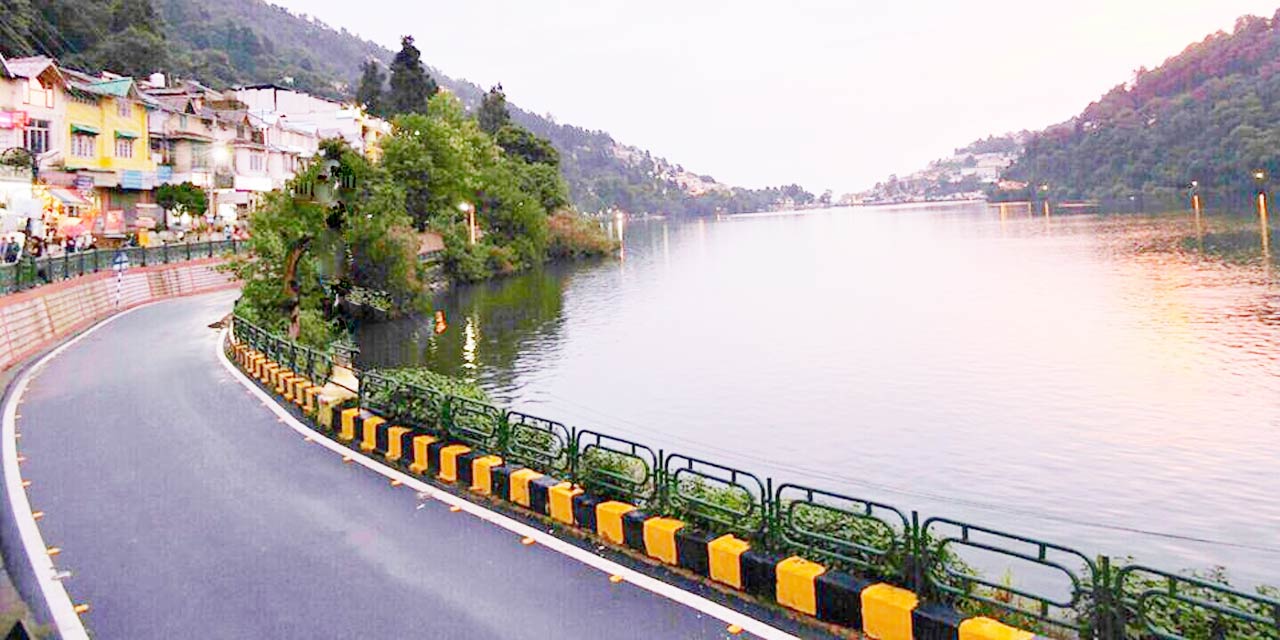 You cannot return home without visiting the Mall Road of Nainital. Also known as one of the best shopping streets, Mall Road attracts tourists of all ages and has become a go-to place for locals to spend some leisure evenings.
Discover the flavour of luscious food at your favourite eatery. Admire nature while enjoying a sip of your coffee. Roam around the local market to shop for the cutest woollen clothes. Other than that, there are also several vendors which are specialized in selling aromatic candles, wooden artefacts, pullovers, shawls, cane sticks, artificial jewellery and other items.
Exploration Time: 1-2 hour
Timings: Open from 12:00 am to 11:59 pm on all days
Entry Fee: No entry fee
Distance: 1.5 km from Tallital Bus Stand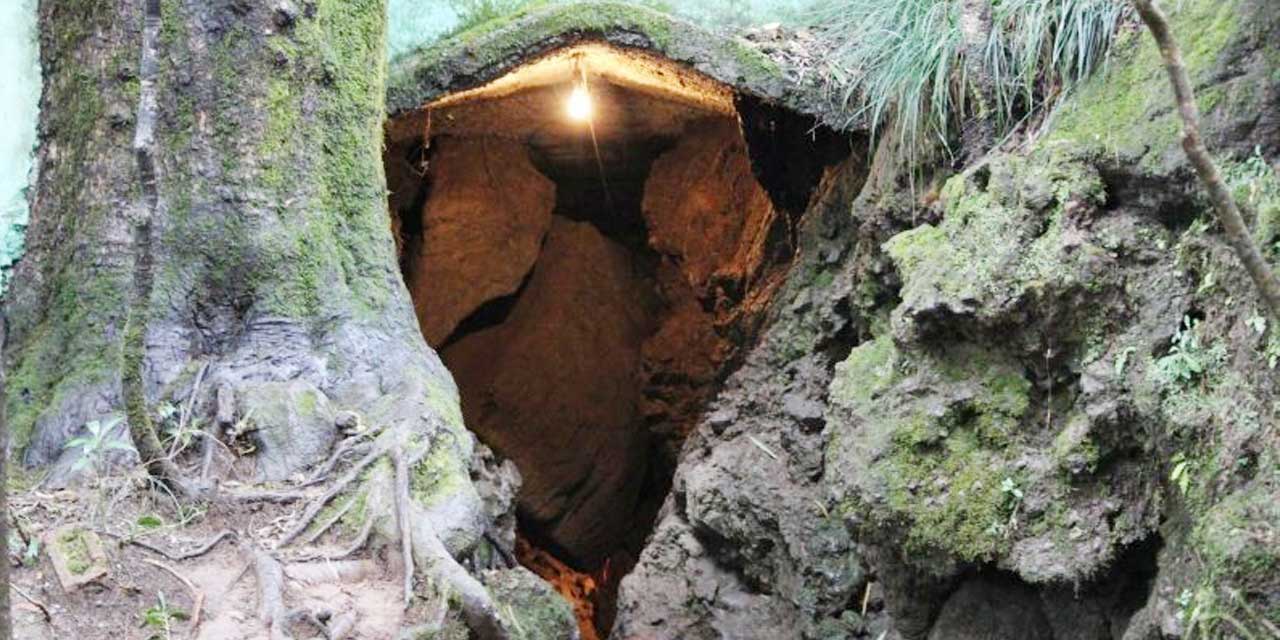 All those who are up for an exotic adventure can visit the Eco Cave Garden in Nainital. Nestled in the Sukhatal region and on the Kaladungi road, Eco Cave Garden is an unseen wonder that comprises of several interconnected rocky caves and hanging gardens, which enhances the overall beauty of the place. It is a must-visit picnic spot for families with children and a great place to overlook the wild side of the hill-station.
Exploration Time: 2 hours
Timings: Open from 9:30 AM to 5:30 PM on all days
Entry Fee: INR 20 per person for children, INR 50 per person for adults
Distance: 3.7 km from Tallital Bus Stand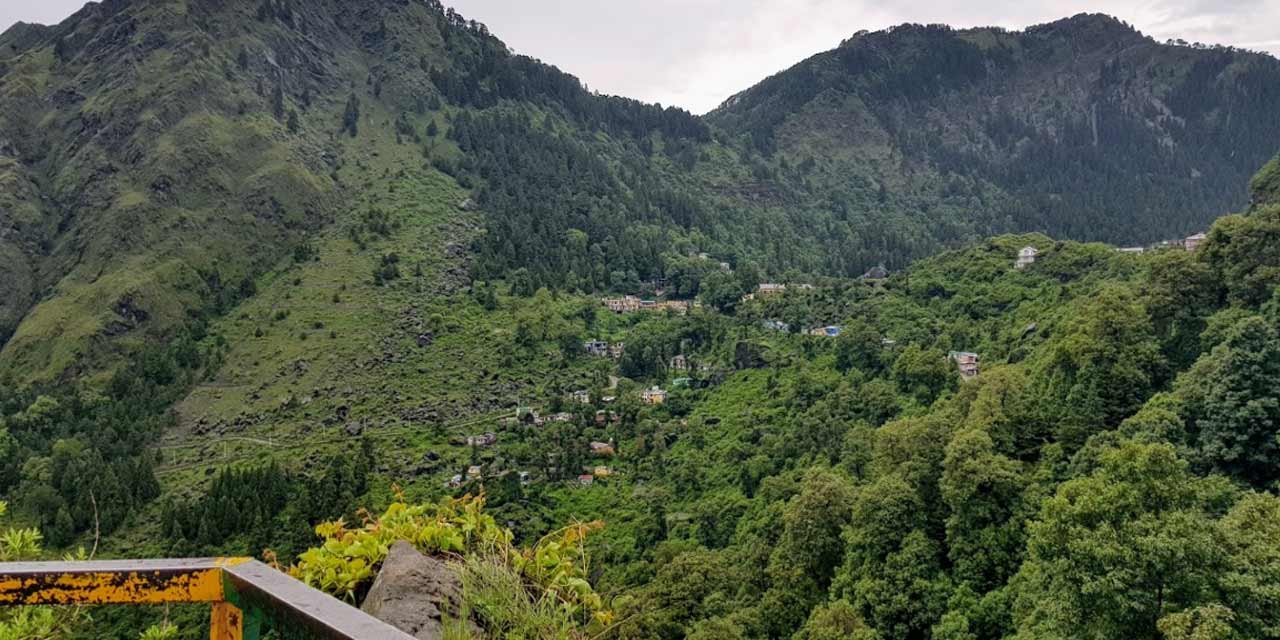 Perfect for couples and honeymooners, the Lovers Point is a romantic hotspot for newlyweds to spend some quality time away from the hustle and bustle of city life. Walk hand-in-hand with your loved ones, breathe in the fresh breeze air, enchant the lofty mountains or relax and rejuvenate in the soothing ambiance. There is also a Suicide Point, which gives another reason for tourists to frequently visit this place on Nainital tour!
Exploration Time: 1 hour
Timings: Open from 9:00 am to 5:00 pm on all days
Entry Fee: INR 60 per person
Distance: 5 km from Nainital Bus Stand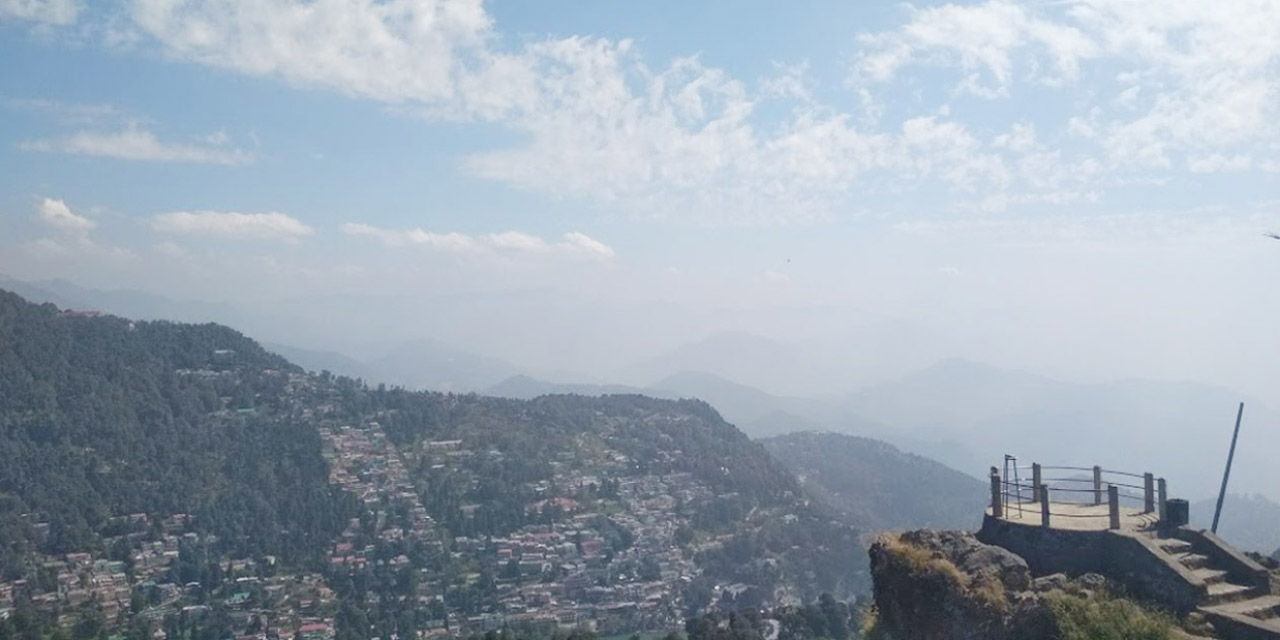 Witness the 360-degree view of the hill-station at Tiffin Top. Also recognized as Dorothy's Seat, the Tiffin Top is a famous vantage point that was built by a British Army Officer J.P Kellet. It is widely famous for its trekking, hiking and horse-riding activities and offers a viewpoint for photographers to shoot the video or do some still photography – with captivating scenery and dense forests surrounding the area.
Pro Tip: Always carry a water bottle to keep yourself hydrated throughout the visit
Exploration Time: 2 hours
Timings: Open for 24 hours on all days. The recommended time duration is from 8 am to 6 pm
Entry Fee: No entry fee
Distance: 5 km from Tallital Bus Stand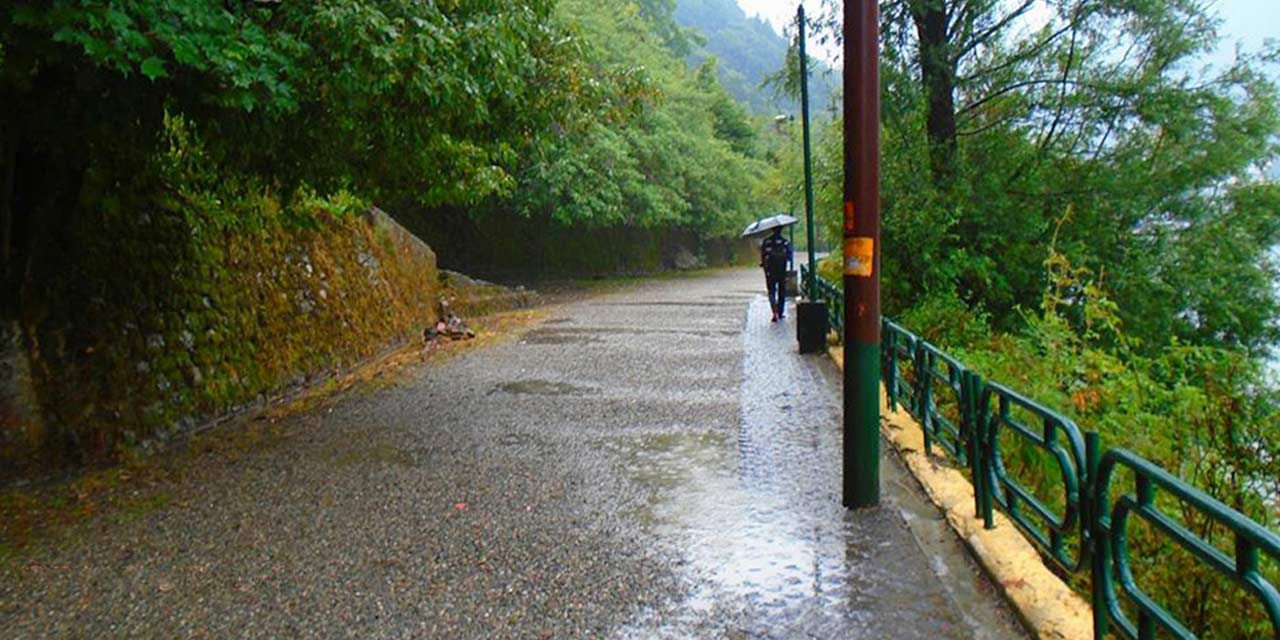 A pedestal road filled with an abundance of natural beauty in Nainital is Thandi Sadak. Located on the lakeside, the Thandi Sadak has retained the charm of the old world in the form of cultural lodges, buildings and roads and is a paradise for joggers.
Tourists who enjoy long strolls can visit this place to soak up the scenic beauty all around. The calm and peaceful atmosphere makes you forget everything about the metro life and the tranquil setting gives you an exhilarating sensation. Unlike other areas of the main town, it is less crowded and is indeed a must-visit attraction of Nainital tour.
Pro Tip: Don't forget to stop at Simz Café when you're exploring this place through our Nainital local sightseeing tour package.
Exploration Time: 45 minutes
Timings: Open from 9:00 am to 10:00 pm on all days
Entry Fee: No entry fee
Distance: 1.8 km from Tallital Bus Stand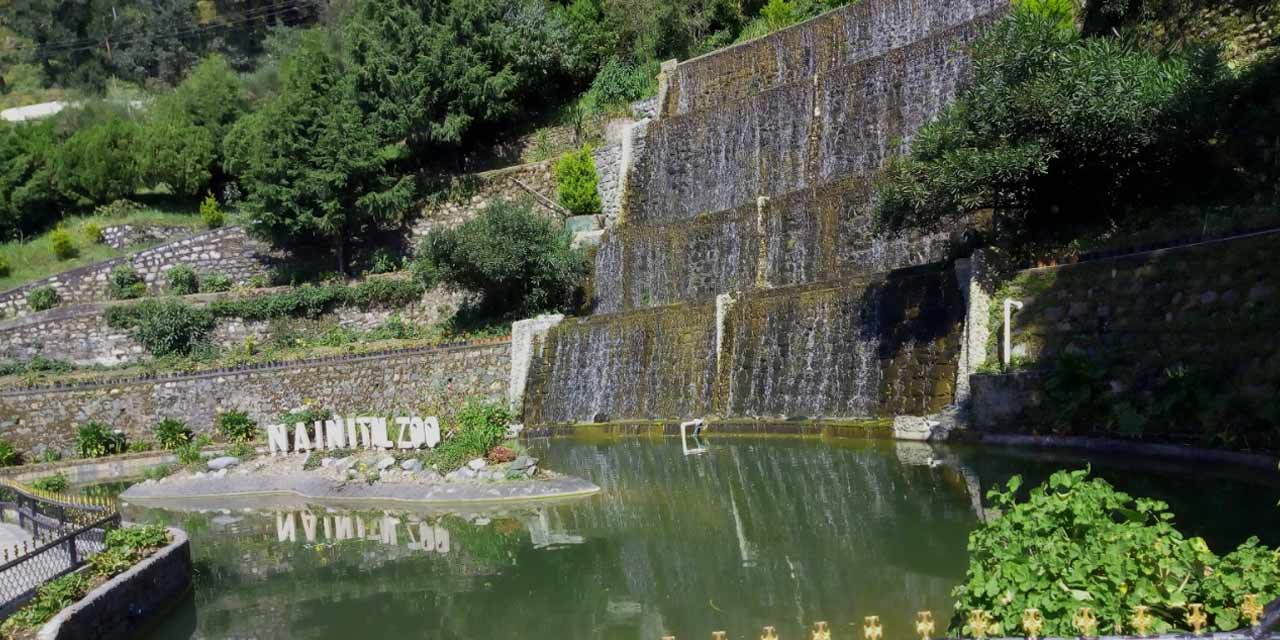 If you're interested in learning more about the wildlife sanctuary, you can visit High Altitude Zoo in Nainital. Established in the year 1984, it is the first zoological park within the state and is well-maintained by The Bharat Ratna Zoo Management Society.
An ideal place for animal lovers, the High Altitude Zoo spans over an area of 4.693 hectares and is also home to a wide variety of endangered species and birds like the Himalayan Bear, Barking Deer, Steppe Eagle, Golden Pheasant, Leopard, Sambar, Japanese Macaque and White Peafowl.
Exploration Time: 2 hours
Timings: Open from 10:00 am to 4:30 pm on all days except Mondays
Entry Fee: INR 20 per person for children, INR 50 per person for adults
Distance: 2 km from Tallital Bus Stand
Other points of tourists' interests include Naini Lake, Naina Devi Temple, Raj Bhawan, Kilbury Bird Sanctuary, Gurney House, The Flatts, Naina Peak, ARIES (Aryabhatta Research Institute of Observational Sciences), Bhimtal Lake, Mukteshwar Temple, Kainchi Dham and many more. You can also enjoy a trip to Sattal, Sariyatal, Khurpatal Lake, Binayak and Bhutia Market to make your Nainital Tour an unforgettable experience.
To further explore, you can navigate to our Nainital tour packages page to find out everything about the itineraries for the city of Nainital and the local sightseeing places we cover. We at Nainital Tourism, a division of Holidays DNA, have also curated a list of travel companies that can help holidaymakers in having a perfect time of their life.
How to Reach Nainital?
By Air: Board a direct flight to Delhi Airport to reach Nainital in the least possible time. However, the nearest airport, Pantnagar Airport lies at a distance of only 65 km away, but unless you opt for a private chartered plane, it's not easy to arrive at this air terminal. So, it is highly recommended to go for another option.
By Train: Kathgodam Railway Station is the closest station to Nainital, which is approximately 34 km away from the city centre. With its good railway connectivity to the other major cities of India such as Delhi, Kolkata, Lucknow, Howrah, Jammu and Dehradun, it is absolutely convenient for travellers to reach Nainital in a hassle-free manner. After arriving there, you can hire a shared taxi or a private vehicle from one of the top car rental companies in Nainital for easy commutation.
By Road: If you prefer modes of transportation is by road, you can choose for a bus service from New Delhi to Tallital Bus Stand, which is just 1 km away. It will take nearly 6-7 hours to get to your destination. Other than that, there are several luxury coaches, air-conditioned, sleeper and Volvo buses available for your convenience.